Welcome to the world of Scouting and Guiding! If you're already a member in either organization, here is all you need to know about how to have fun and make friends in Ontario. If you're not a member of Scouting or Guiding, WHAT ARE YOU WAITING FOR?
Lost? Click here to find what you're looking for!
Yeah, yeah, I've heard all the excuses. "I don't have time!" No time at all? Really. We are all given the same number of hours a day, and time is infinite. "I don't know how to get involved!" Look it up in your local phone book or on the Web. Lots of people are involved all over the place, you may even know someone yourself! "They're all geeks and they don't do anything!" Well, if you talk to anybody who is involved in Scouting or Guiding, I'm sure you'd find that maybe it sounds a little bit interesting. Where else can you get a chance to slide down a hill covered in pudding or have an all-night, all-ages dance party that your parents won't bug you about going to?
If you've never been involved, you don't know what you're missing. Here is a list of as many events as I know about right at this moment, and how you, as a registered member, could be spending your weekends away from the TV. There is also ALWAYS a need for leaders, so if you have a spare evening a week and want something fun to do, why not help mold the new generation into fine citizens like yourself? You get to relive your childhood, make friends with other Scouters/Guiders, and it also looks great on your resume! Why would you not want to do this?
Lots of people ask me where I get my information on events. Well, there are a few answers. When you go to these things, there are always people making announcements about other events and handing out flyers. Also, you meet people from all over the place at camps and dances, so I have contacts from all over Ontario that pass on information. There is a constant trade of camp details being passed around, and when you tap into it, you realise there's a lot more stuff going on than you originally thought!
You can also find lots of information by checking the Magazines, newsletters, and e-mail lists I've listed on my Rover Resource List.
ANYONE WHO WISHES TO HAVE AN EVENT POSTED ON MY SITE CAN E-MAIL ME WITH INFORMATION ON THEIR EVENT.
Planning an event? Don't forget to check out
EVENT PLANNING FOR DUMMIES
Segment!
---
---
I love feedback, so send me a Fork In The Head and tell me what you think of my site. If you like it, great! If not, tell me what I need to fix (broken links, pictures missing, whatever you find brings down the quality of my site) so I can fix it and make it a site you love. Don't worry about offending me with criticism; as long as it's constructive, I'm happy to read it!
**Please remember to include details in your fork messages. I can't fix broken links if I don't know which ones are broken!**
Thanks for checking out the list and I hope to see you at camp!
---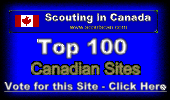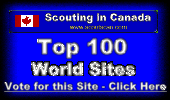 ---
---
---
Have you tried


The Rovers Companion?
---
Ali's World! Live to Camp - Camp to Live
Ali's World! Home Page
Fight Spam! Click Here!