Cruising America!
Brought to you by the founders of The Casper Weekly Gazette, based in Wyoming, now touring America!

Click Here! for our Spring/Summer Tour Schedule!
Click Here! to see our reviews of businesses, communties and events
and share our experiences "along the way"!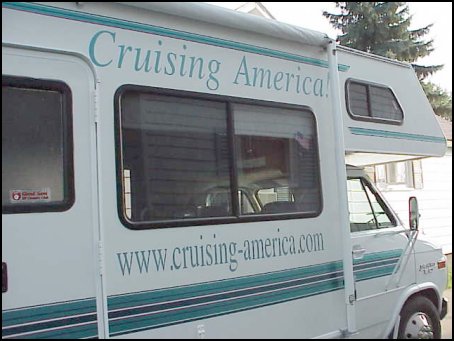 This is THE EAGLE II - our Four Winds 5000
On the driver's side it says "Cruising America's Travel Guides"
On the back, "THE EAGLE II" and "www.cruising-america.com"
If you see us "on the road", give us a honk and wave!