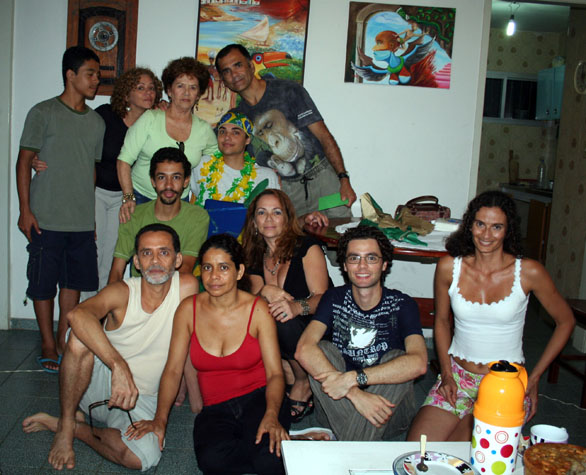 Esta é uma muito pequena parte de minha querida familia. Eu me criei em um lar de muito amor e muita vitalidade. Nunca soube o que é a monotonia, ainda hoje não sei!!! Apesar de viver tão longe (fisicamente) de minha família, sempre me sinto muito perto deles. Em meus momentos de dificuldades, recebo muita energia dos meus amados irmãos e pais.
This is a smal part of my dear family. I grew up in a home filled with love and vitality. I never knew what boredom or monotony was - to this date, I still don't know! Even though I live physically far away from my family, I always feel very close to them. In my moments of difficulty, I feel that I receive a lot of energy from my beloved brothers, sisters, and parents.
Este é o meu pai, chama-se Bolivar de Almeida.

Meus irmãos
---
Return / Retorne.