Firstly, I must thank my dear friends Michelle and Philip, and my Mom, who contributed to the payment of my doll

Secondly, to Twiggy, who helped me with today's arrival~ You will see/read about her below XD;;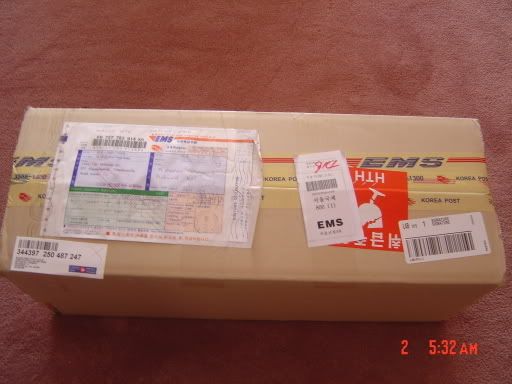 I went immediately to the post-office afterschool to pick up the parcel XD surprisingly, it was *really* light o_O; Not that I expected it to be WHOA heavy or n e thing, but yeh~ just lighter than I thought...

Twiggy: OMG! it's here!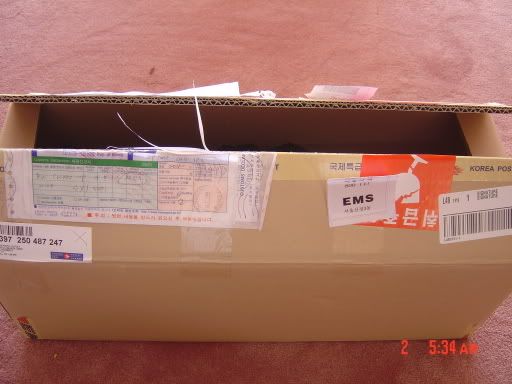 This box was soo taped shut that I needed to use an exacto-knife. Alas! It is open~ *wonder what's inside*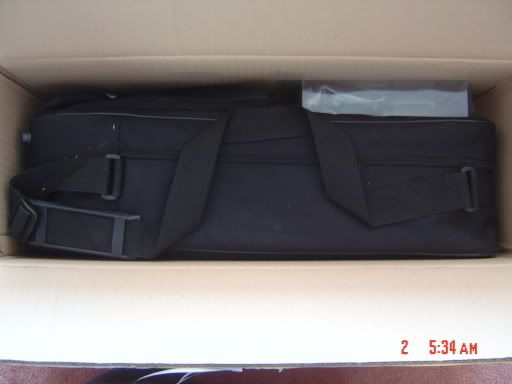 =o~~!!!

Twiggy: =o~~!!!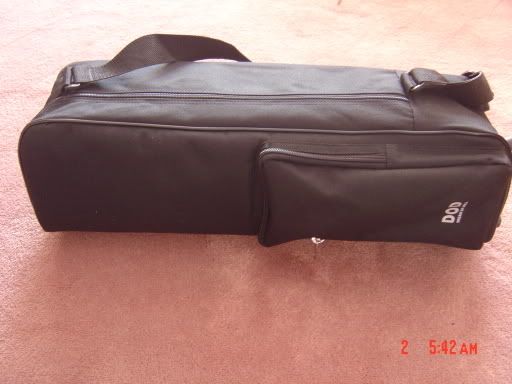 The DOD carrying bag is inside!!!






Let's open it up~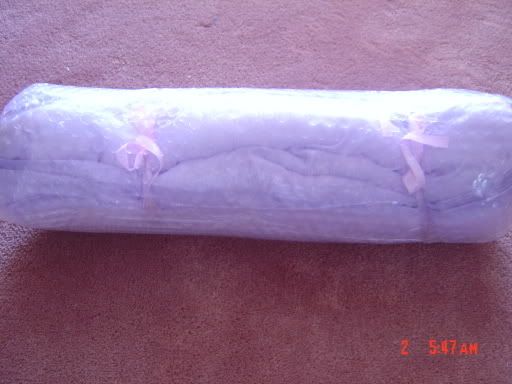 The infamous "mummification" shot~ lol! LOOK! My "cushions" are lilac o_o;

Twiggy: reminds me of gay link
Me: LOL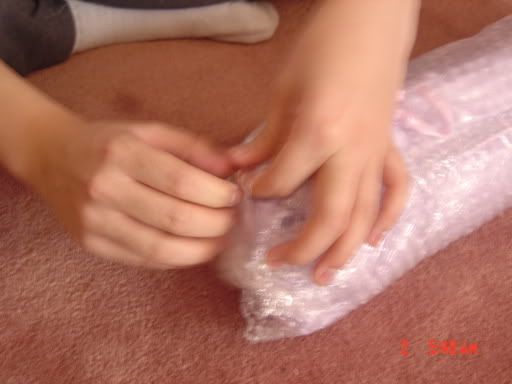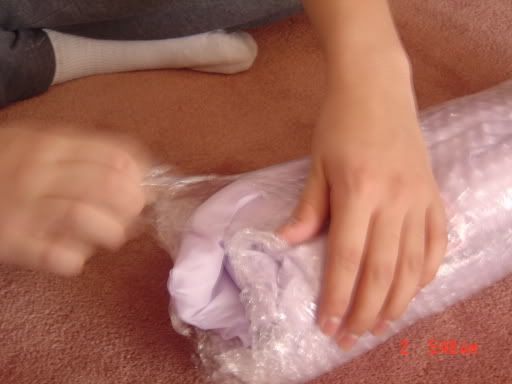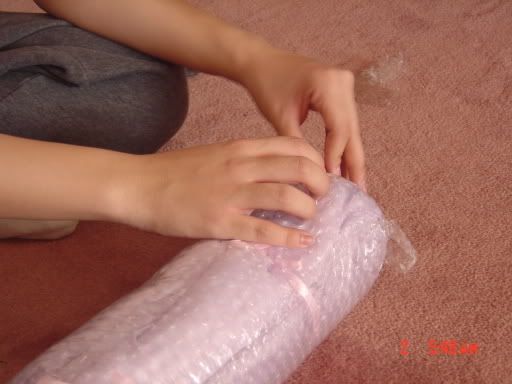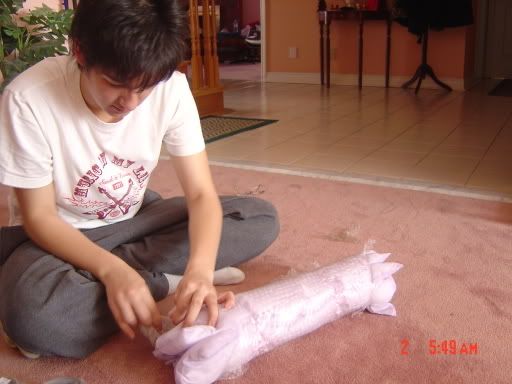 There is so much damn tape on this thing ;0;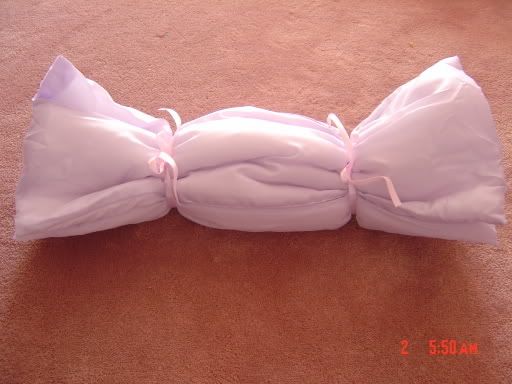 !!! THE CANDY !!! XDDDD

twiggy: XD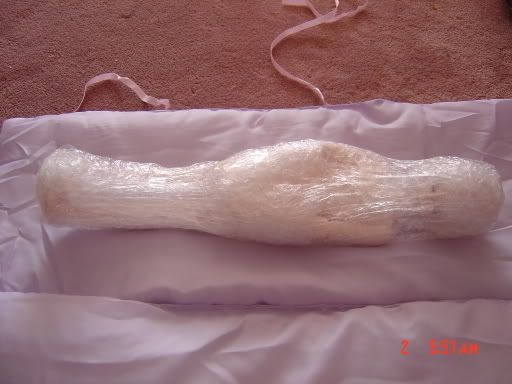 MY DOLL!!!! omg! I can see you~
(nuuu more tape ;0; )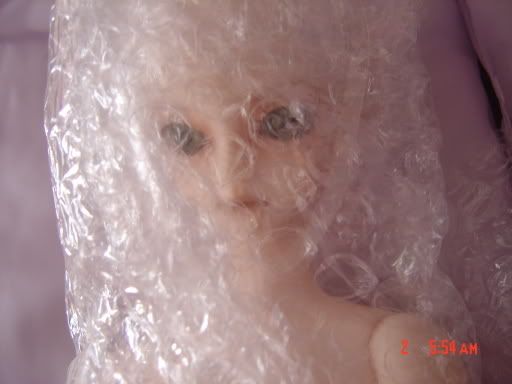 Close-up of the mummified doll~
LOOK! GREEN EYES!!!! thx DOD ;0;!!!!! (now i dont have to actually buy new eyes)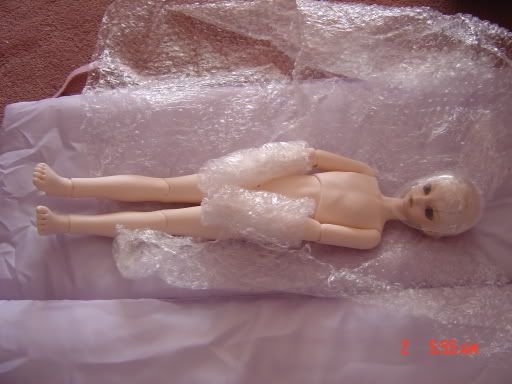 Almost there....there's alot of tape X_X;;;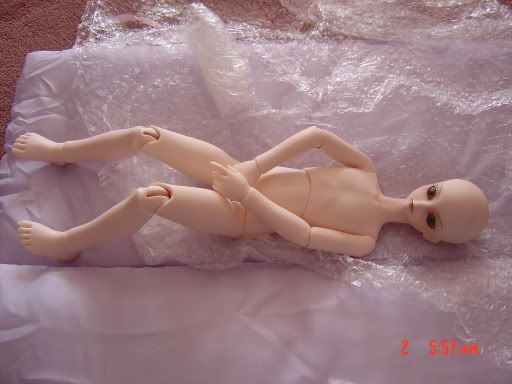 YAY TAPE ALL GONE! But oh noes~

twiggy: *covers private parts* =3=;;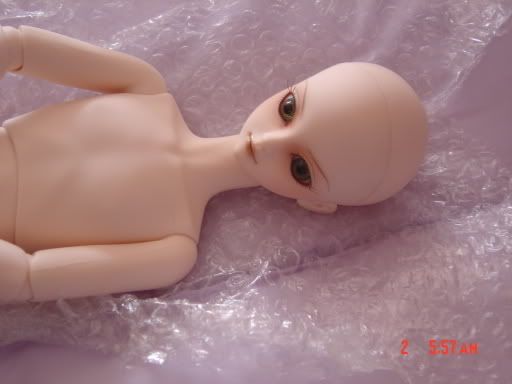 Close-up *ish* on the face~
Photobucket unfortunately re-sized it~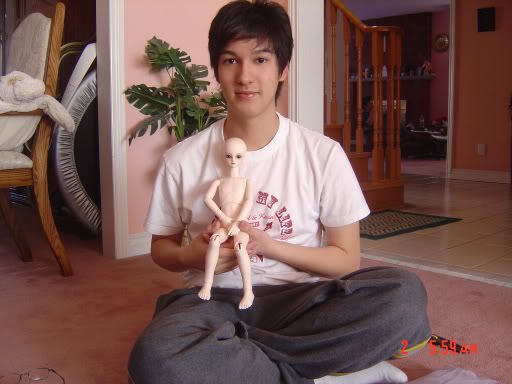 Me with my doll~ ♥ yes im a retard, in pyjamas, fug hair, and photoshopped face.
You do NOT want to see my acne, dark circles round the eyes, etc X_X;
BUT whoa~ dollie in comparison to ME o_O!!!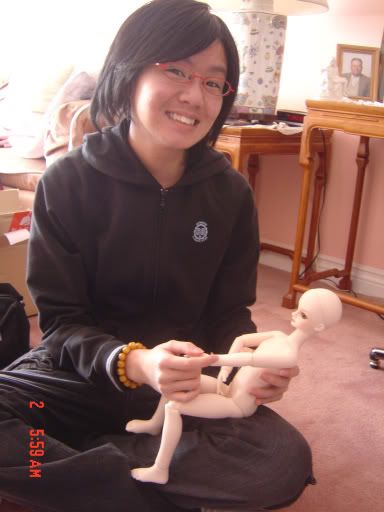 Twiga and my doll~

Twiggy: Oh noes pictures! *smiles anyways*






The 2 booklets DOD sent me~

1) the DOC's (because the DOTs havent been included yet)
2) the gaurdian collection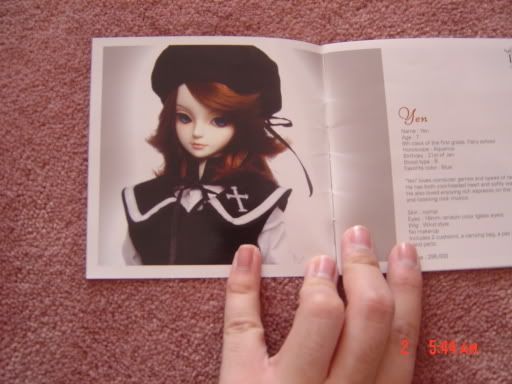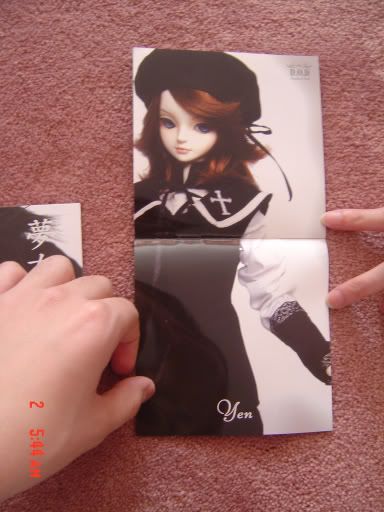 YEN!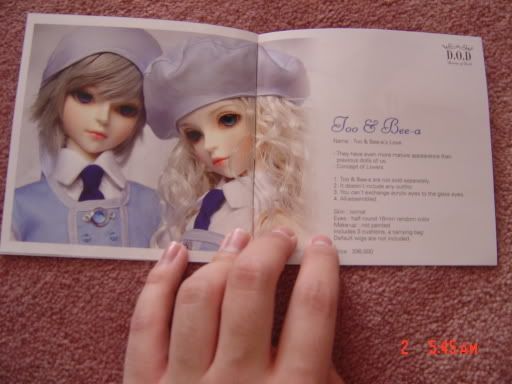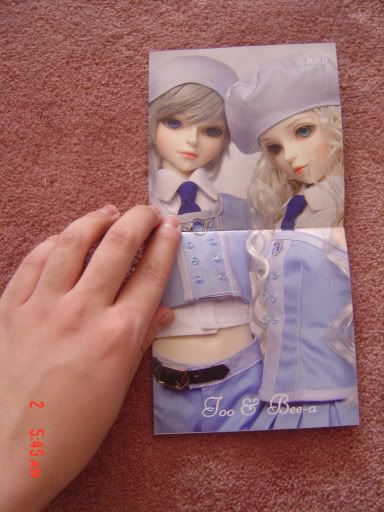 Too & Bee-a (when I have enough money, I will still buy them ;0; )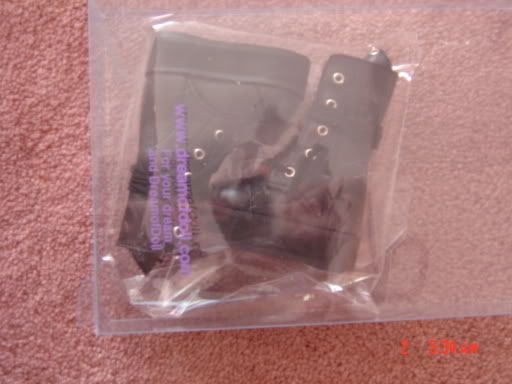 Look its the boots!






Look its the boots in comparison to my hand! *whoa my hand is so fat*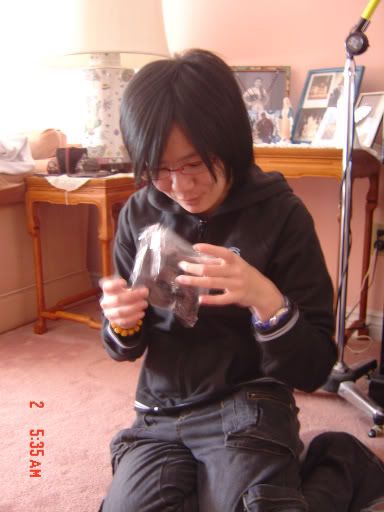 Twiggy: =o!!!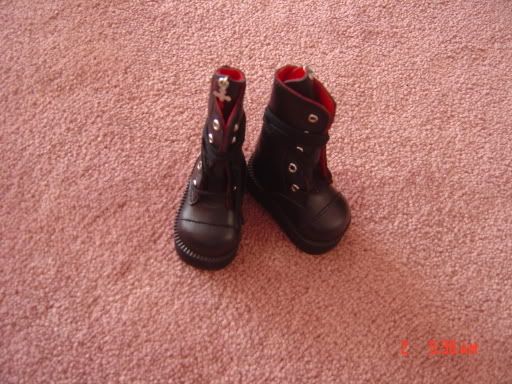 Are they not *the* coolest things you've seen~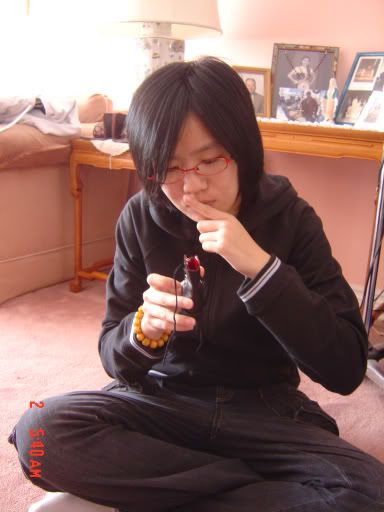 Twiggy: *doing up the laces* =/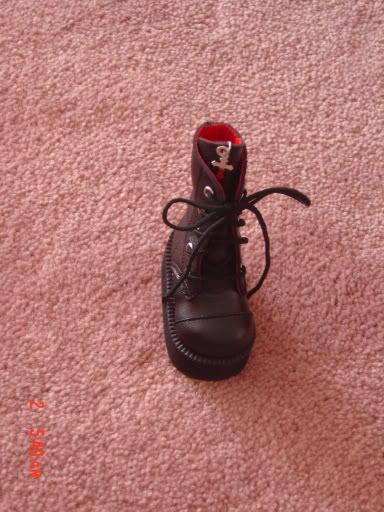 Tada!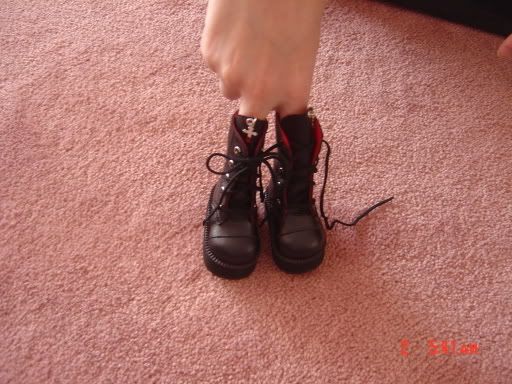 Twiggy: XD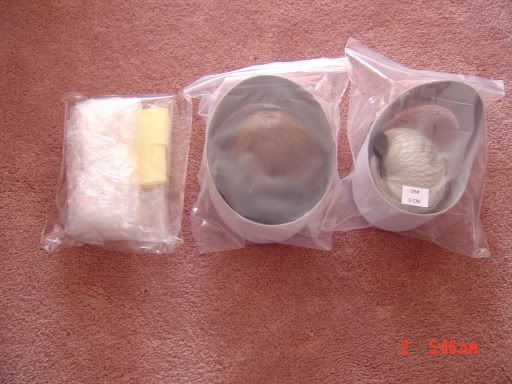 The other items (from left to right): extra set of hands, default wig (wind style), purchased wig (silver bob cut)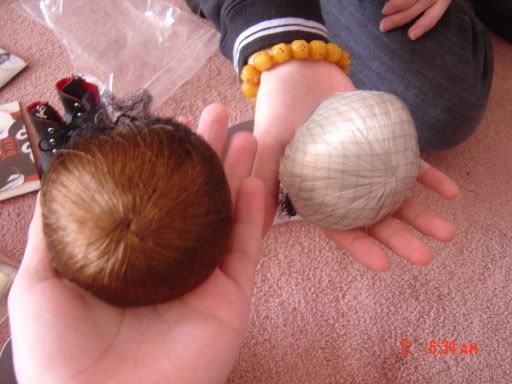 The wigs in comparison to twiggy and my hands~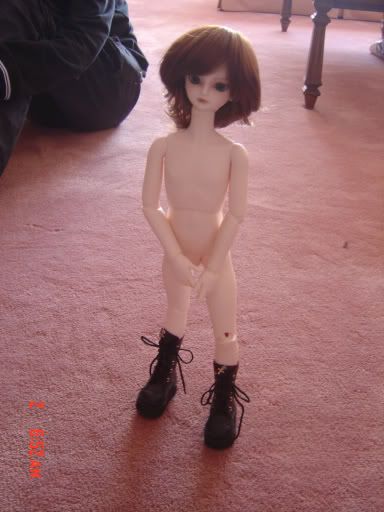 Look he stands! And he's wearing the boots + default wig~

Twiggy: it takes much effort to make him stand! It was so much easier *without* his boots on =p






Him sitting, with silver-bob-cut wig~
I like this one better XD;

Me: He sure does kick alot o_o; *tries to bend his joints*
Twiggy: tight stringing =x
Me: *pulls on his arm> his hands snap over his private area* XD
Twiggy: XDDDDDDD

^this actually happened when I first tried to sit him down, but it was too funny to NOT mention.
if you dont get it~ well...it was funny XD;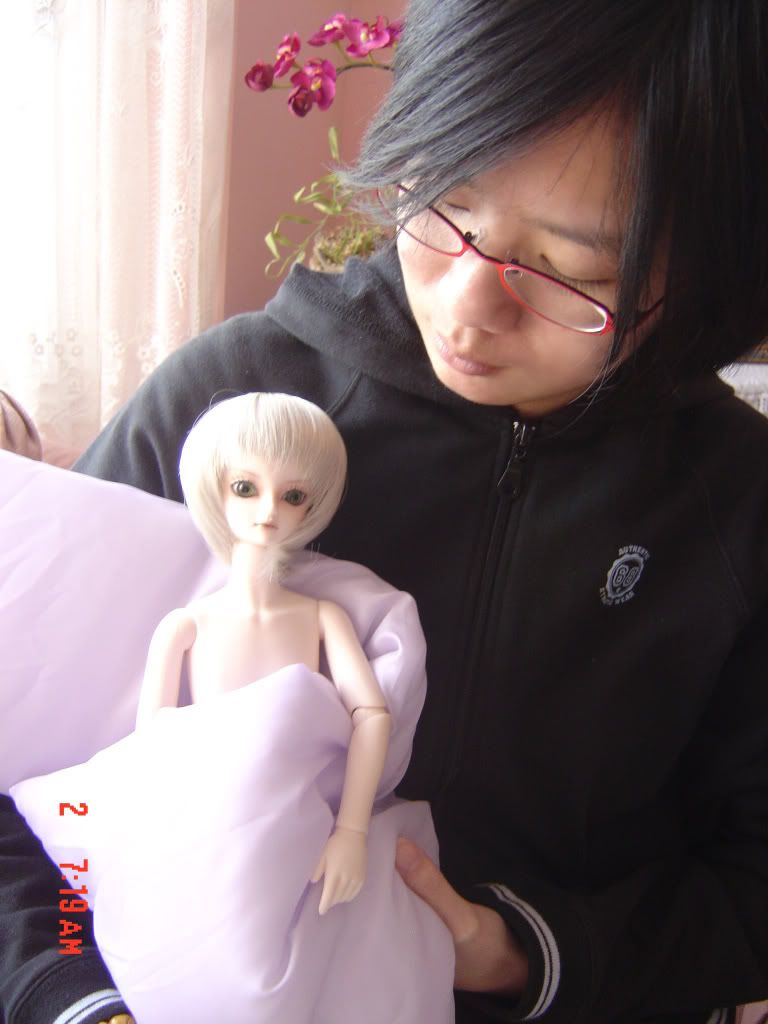 Twiggy: he's the only baby i'll be carrying =x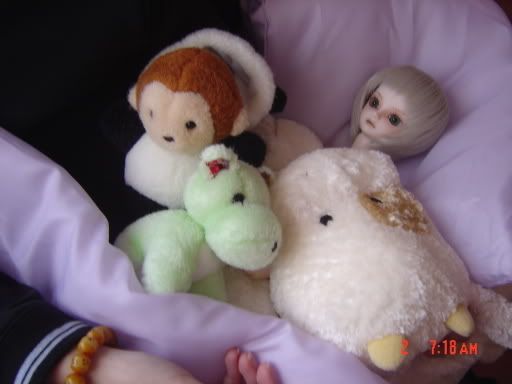 Him and his friends~