Davis Center Library at Harvard University
The Kathryn W. and Shelby Cullom Davis Center for Russian and Eurasian Studies (DCRES) Library was established in 1948, as a constituent part of the newly-organized, Carnegie Corporation-funded, Russian Research Center. The main purpose of the RRC Library, as it was then known, was to serve the needs of the faculty of the new multidisciplinary institute for the study of the Soviet Union and to complement the extensive Slavic holdings of the Harvard University Library. The present-minded purpose behind the Carnegie Corporation grant explains why the focus of the collection was (and to some extent remains) contemporary politics, sociology, statistics, economics, and history of Russia, the Soviet Union, and its successor states in Eurasia. The current name was adopted in July 2002 to more fully represent the core mission of the Center and its library, which is to advance the study of all countries of the region, beginning with — but not restricted to — the current-day Russian Federation.
Over the course of its nearly 60 year history, the library has had only four librarians. These individuals made the acquisitions and provided the public services that have built today's collection. Originally, the library supported the research of the scholars involved in the Harvard Project on the Soviet Social System (HPSSS), ordering microfilms and originals of hard-to-get Russian-language journals, newspapers, and books. From the very beginning, however, the library also supported the Center's teaching mission, meeting the needs of Harvard faculty and students in Government and Economics departments of the Faculty of Arts and Sciences; graduate students in the Center's regional studies MA program (also founded in 1948); as well as visiting scholars and New England-based Center associates.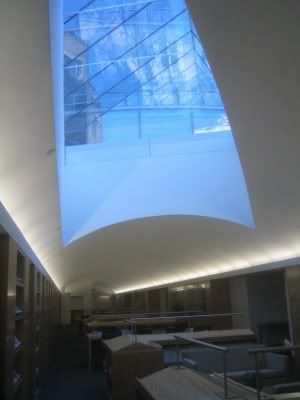 The library now holds approximately 18,000 volumes and maintains current subscriptions to about 120 newspaper and periodical titles in both Russian and English. Its special collections, particularly the Harvard Project on the Soviet Social System, are an invaluable resource not only to members of the Harvard community, but also to the broader international community of scholars, especially those working on the history of the Cold War, the evolution of area studies, as well as the political and economic issues of contemporary Russia and Eurasia.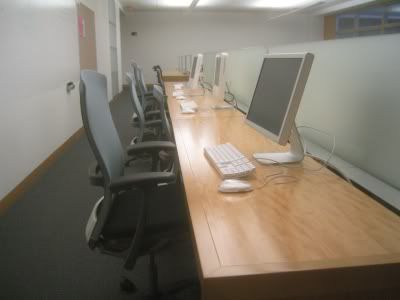 Davis Center Library Collections Davis Center Library Collections
General collection:
The DCRES Library maintains a core collection of books and periodicals related to the field of Russian and Eurasian studies, particularly in the social sciences (political science, economics, sociology, and history) of that region of the world.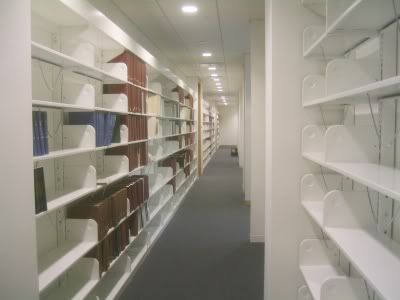 The DCRES general collection (RRC GEN) consists primarily of reference books, archival guides, and statistical publications, as well as current newspapers and periodicals. These 6,000 on-site volumes constitute only about one third of the total DCRES library collection, the remainder of which is currently located at the Harvard Depository. As a very general rule of thumb, the portion of the collection in storage at the depository (RRC HD) consists of books published before 1977, periodicals published before 1990, and newspapers published before 2000. In some instances ( e.g., the FBIS Daily Report series on Central Eurasia), the hard copy of a particular title is located exclusively at the Davis Center Library and the microfilm or fiche is at Microfilm Reading Room of Lamont.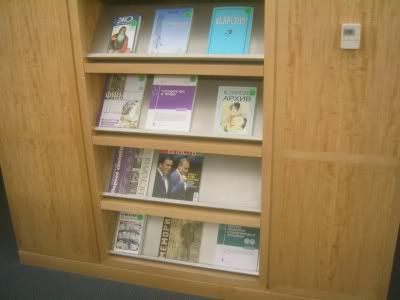 After completion of the retroactive barcoding project, the entire collection will be searchable online in HOLLIS, the Harvard Library catalog. Until then, please check individual listings or consult the librarian for more information.
Newspapers and Periodicals: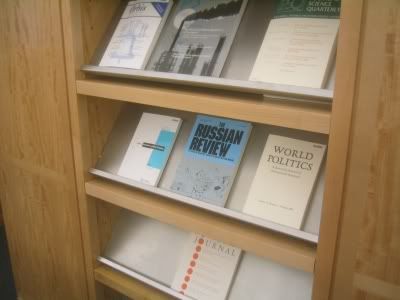 The DCRES Library has print subscriptions to a large selection of area journals and newspapers. Current issues may be browsed in the library and selected back issues may be ordered from HD for next day delivery.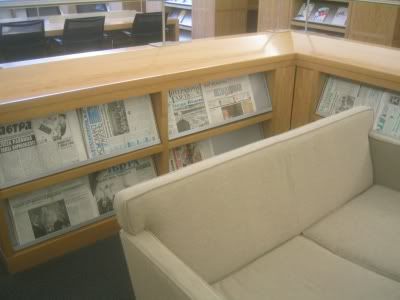 Monthlies: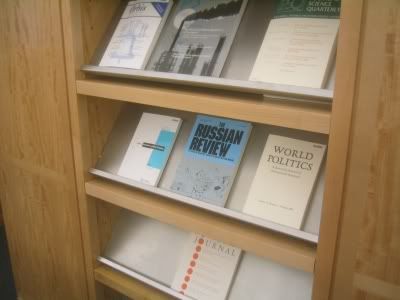 Chelovek I trud
Commentary
Delovaia Zhizn'
Dengi i kredit
Diplomaticheskii vestnik
Druzhba narodov
EKO
Ekonomist
Eurasian Geography & Economics
Europe-Asia Studies
Finansy
Gosudarstvo I Pravo
Mirovaia Ekonomika I Mezhd.Otn.
Nash sovremennik
New Times
Novyi mir
Obshchestvo i ekonomika
Otechestvennye Zapiski
Post-Soviet Geography
Problems of Economic Transition
Rossiia I musul'manskii mir
Russian Economic Trends
RRC Economic Newsletter
SshA/Kanada
Svobodnaia mysl'
SOTSIS
Sovershenno sekretno
Tsentral'naia Azia i Kavkaz
Vestnik Rossiiskoi Akad.Nauk
Vetnik Tsentr.Izb.Kom.RF
Vlast'
Voennaia Mysl'
Voenno-istoricheskii arkhiv
Voenno-istoricheskii zhurnal
Voprosy ekonomiki
Voprosy filosofii
Voprosy istorii
Voprosy statistiki
Zakon
Zvezda
Znamia
Quarterlies: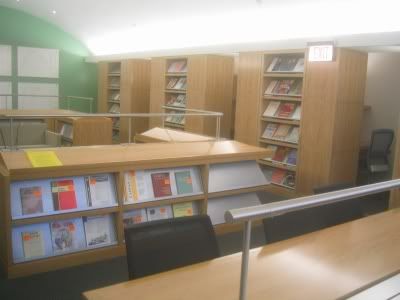 Beyond Transition (World Bank)
Biulleten' seti etnologich.monitoringa
Canadian-American Slavic Studies
Central Asia and the Caucasus (Rustem)
Central Asian Monitor
Central Asian Survey
Communist Economies & Ec. Trans.
Communist & Post-Communist Studies
Comparative Economic Studies
Connections
Demokratizatsiia
East Central Europe
East European Constitutional Review
East European Jewish Affairs
East European Politics and Societies
East European Quarterly
Economics of Transition
Etnograficheskoe Obozrenie
Eurasian Geography and Economics
Federalizm
Foreign Affairs
International Affairs
International Problems
Istochnik
Istoricheskii Arkhiv
Journal of Cold War Studies
Journal of Comparative Economics
Journal of European Economic History
Jews in Eastern Europe
Kontinent
Kritika
Monitoring Obshchestv.Mneniia
Narodonaselenie
National Interest
Nationalities Papers
Nauchnaia mysl' Kavkaza
NewsNet
Novaia i noveishaia istoriia
Otechestvennaia istoriia
Otechestvennye arkhivy
Perspective
POLIS
Post-Soviet Affairs
Post-Communist Economies
Problems of Post-Communism
Region
Review of the Russian Economy
Russia in Global Affairs
Rossiia I musul'manskii mir
Russian Economic Trends
Russian Histoire
Russian Review
Region
Slavic Review
Slavic & EE Information Res.
Sociological Research
Soviet & Post-Soviet Review
Statisticheskoe obozrenie
Tsentral'naia Aziia I Kavkaz
Vestnik Konst. Suda RF
Vestnik Russkogo Khrist. Dvizheniia
Vremia i my
Zdravookhranenie RF
Weeklies: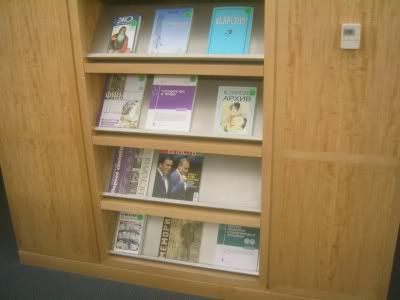 Argumenty I Fakty
Current Digest of the Post-Soviet Press
Ekonomika I zhizn'
Ekspert
Istoriia
Itogi
Kommersant Vlast'
Kul'tura
Literaturnaia Gazeta
Moscow News
Moscovskie novosti
Novoe vremia
Ogonek
Panorama
Polityka
Sobranie zakonodatel'stva RF
Uchitel'skaia gazeta
Vedomosti Fed.Sobraniia RF
Vestnik Ts.Izb.Kom.RF
Zavtra
In addition, a large number of these titles have online versions available through Harvard College Libraries. If you need assistance finding a specific title, check out the link to Slavic Studies electronic resources or feel free to consult the librarian.
Microfilm Collection:
Union Republic newspapers (1955-1990)Davis Center Library microfilm collection – 9 boxes (in HD)
Special Collections
Harvard Project on the Soviet Social System (HPSSS) – 80 boxesSakharov archive library – in processDCL Press Packets Collection (Center for Democratic Institutions) – 3 boxes (in HD)DCL Offprint File (RRC professors) – 5 boxes DCL Vertical File (ephemera classified by subject) – 14 boxes (in HD)DC/RRC Seminars – 2 boxes (in HD)
Davis Center Library NY Times clipping file (1965-) – 9 boxes (in HD)