=/\= Star Trek Call Sheets and Production Photos=/\=
---
Call Sheets and Production Photos
Call sheets from the first 7 Star Trek movies and production photos from Star Trek IV: The Voyage Home. I obtained these in 2001 from Philip Weyland...William Shatner's stand in for all 7 movies as well as TJ Hooker. These are given out daily to the cast and crew to let everyone know when to be on set and what scenes are being shot that day (as well as a heads up for upcoming days). You can also see when the actors have to be in makeup in order to make to the set in time. It is interesting to to note how the security changed throughout the years of these movies...closed set, ID Tags, etc...

Star Trek: The Motion Picture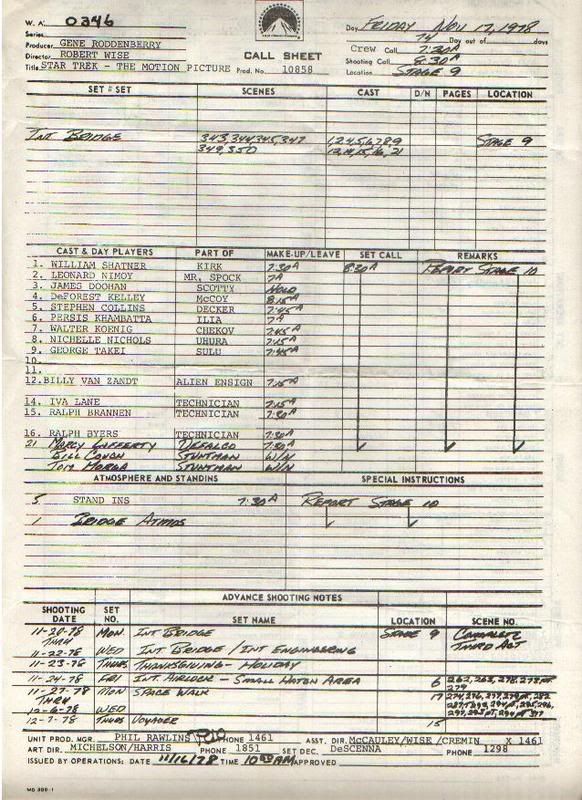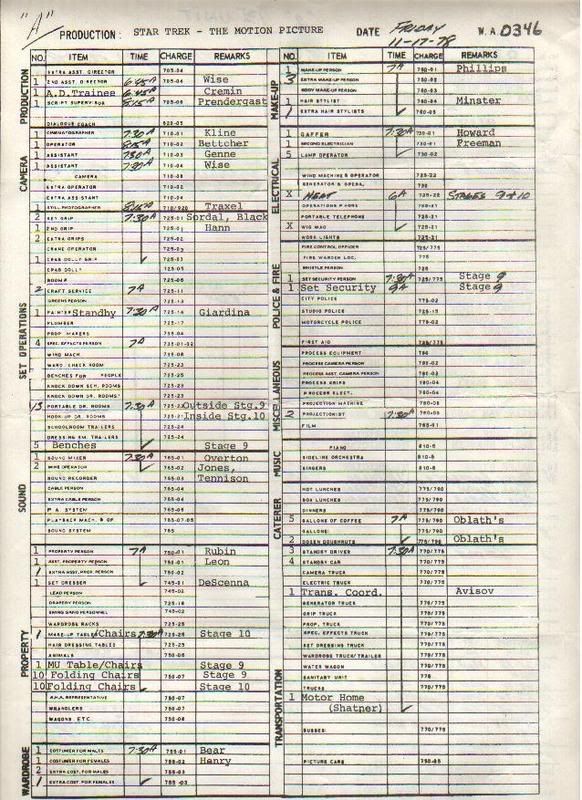 Star Trek II: The Wrath of Khan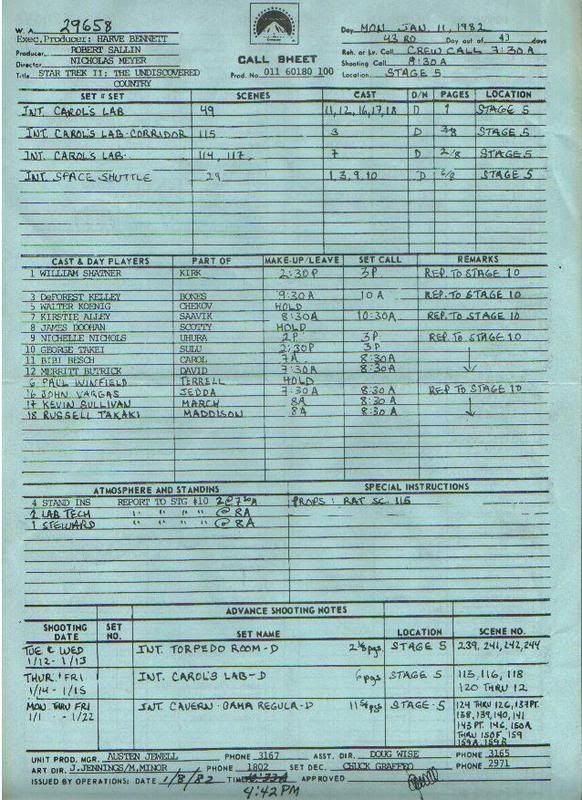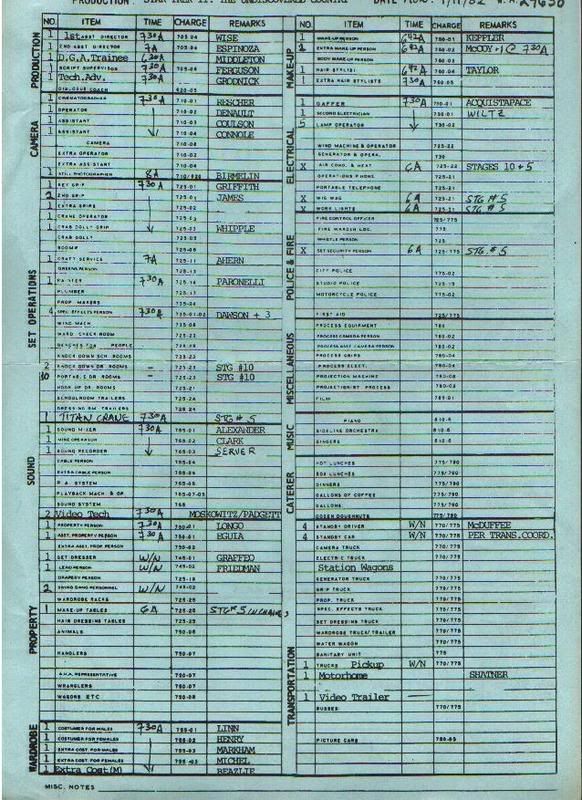 Star Trek III: The Search for Spock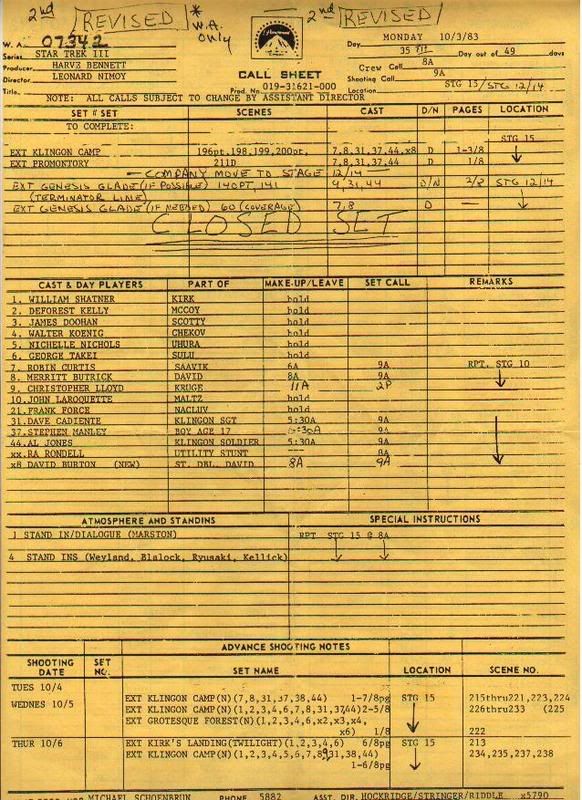 Star Trek IV: The Voyage Home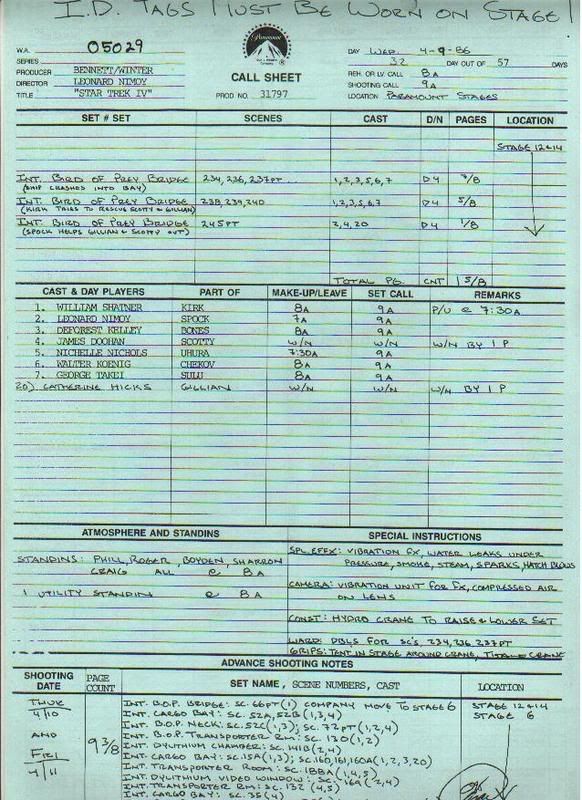 Star Trek V: The Final Frontier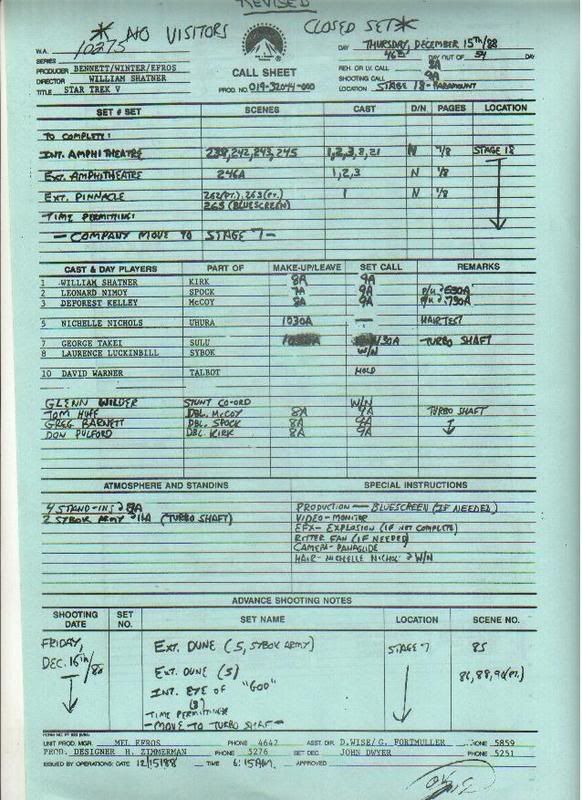 Star Trek VI: The Undiscovered Country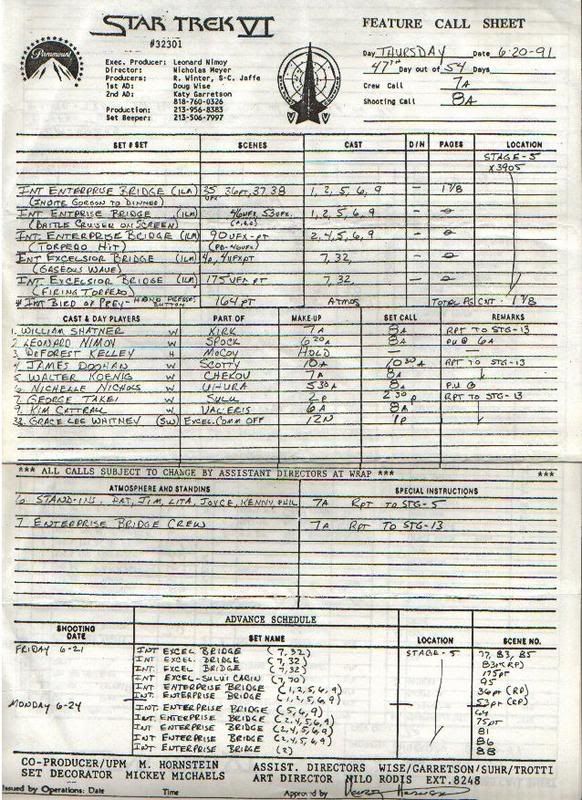 Star Trek Generations
See the note to remind the crew of daylight savings time :)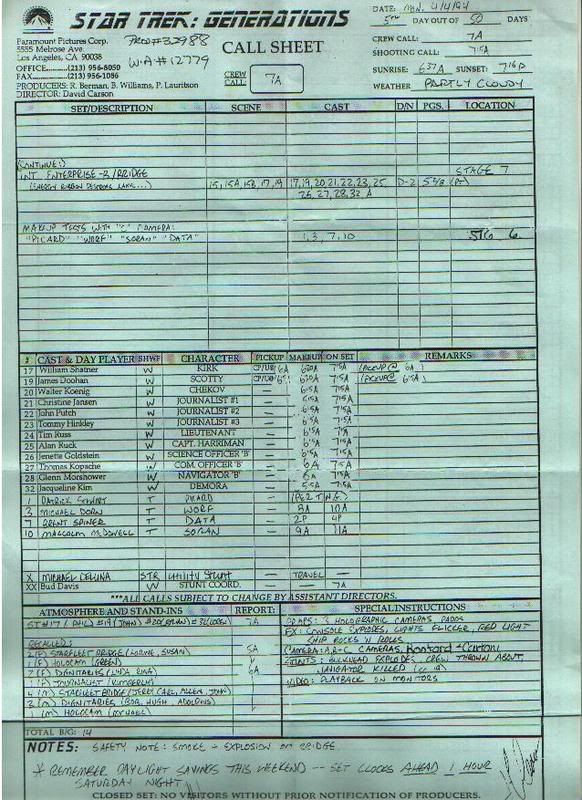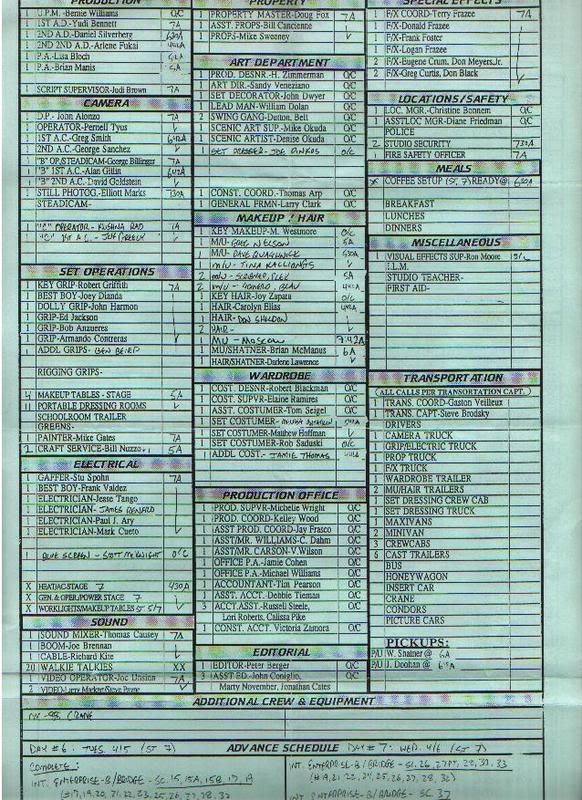 Productions Photos from Star Trek IV: The Voyage Home
Unfortunately some ink from a stamp on the back of the photos was transferred onto a few of them. However I still think these are great behind-the-scenes shots from one of my favorite movies. Please note these are Copyright 2001 Philip Weyland.