Last updated 10 November 2005
You are Transylvanian #
to visit this crappy page!




Welcome to my Home Page! It is an UNOFFICIAL page mostly dedicated to one of my passions, The Rocky Horror Picture Show. no rights were ever given, taken, or implied. I am part of the live performing cast of "Completely Crazy" in Chicago, IL. I play the parts of Trixie & Columbia, and also organize the annual multi-cast bowling party. If you would like to sign up for the Audience mailing list, please email me. My email address is: TRXUMBIA@CS.COM . Disclaimer: i am going to mention that i know this website is tasteless, i did this on purpose because of something i learned in an art class: if you know how to make it look great, and you know what sucks, it's ok to break the rules then. i know how to make this site look good. and i don't want it to look good. so there.

My new, wonderful MySpace profile.
My new Completely Crazy Rocky Horror MySpace profile.
Come and join us, it'll make you cool, too!
Music-Kulture Magazine. Come check it out, i have my own page of pictures in the "ViXXXens" section under the name TriXie, and also some group photos at the top of the page. yay!


COME VISIT OUR THEATRE!
Yes folks, we have a new theatre!
info below:

Hollywood Boulevard Theatre
A Cinema Bar & Eatery
in Woodridge, IL
630.427.1880
brand new print in Dolby Surround!
on the corner of Lemont & 75th
just off of I-55.
come prepared with I.D.!
arrive around 11:30 P.M.
survival kits sold there.
food and booze available. yay!
for more info click here.


JUGHEAD IS A PERVERT!
JUGHEAD IS A PERVERT! i am feeling a little vindictive so i wanted everyone out there to know what a dirty old pervert my 38-year old exboyfriend is, how he lied to me for months and cheated on me mentally & emotionally, broke an important promise to me, is now fucking a 21 year old little tart from new york named molly, and what a heartless bastard he is. beware: he's not the person he seems to be. make sure everyone lets him know what a nasty pervert he is!

OUR OFFICIAL WEBSITE HAS CHANGED, WE NO LONGER USE THE OLD ONE. THE NEW ONE IS www.CompletelyCrazy.NET.


Which Personality Disorder Do You Have?

Who the hell are the guys in the background of this picture??


You're Exotic Dancer Barbie! You have some moves, and will do
anything for a few bucks. Take it off girl, but keep it PG-13 please.
If You Were A Barbie, Which Messed Up Version Would You Be?



You're Bettie Page!

What Classic Pin-Up Are You?


You are 80% evil!
[?]
Well, evil is your one and only name! You're 80%! That's pretty darn bad! You've just got a bit of good in you, but that's alright. A little good never hurt anyone, right?

Click below for cast-related stuff.


2001 PRIDE PARADE PICTURES!!


__________________________________________________________________________


MY BEAUTIFUL CAR! here is a website that explains why i have an obsession with a weird-looking car!! and some pics of my baby: SVX 1. SVX 2. SVX 3.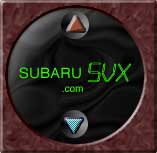 _______________________________________________________________________



This is the christmas tree my sweetie John & I put up. I Love the way it looks. :)

MPR ButtonExchange

_______________________________________________________________________

Click below to visit some neat pages with really cool stuff for sale!




Click Here to

Click Here to View My New Guestbook
Click Here to View My Old Guestbook

This Cult Movies Web Ring site owned by Mandi Z..

---
This page hosted by

Get your own Free Home Page