1. Briefcase is annoying but fast when no one downloads and it takes forever to upload.
2. The good thing is that it stays almost forever just as long as someone visits it for at least once every 6 months.
3. However each split part must be at max 5mb in size and somehow Briefcase is wackd up and has errors so in most accounts no one can access the files.
4. People favoured this method 2 years ago but now there are better ways and if you delete any of my files don't dl anymore WFL STUFF AGAIN because you are a disgrace.

** NOW ON WITH THE PICTURES (moochi's step by step guide to dling from briefcase)

1. Remember the ID and the PASSWORD then click to go to briefcase.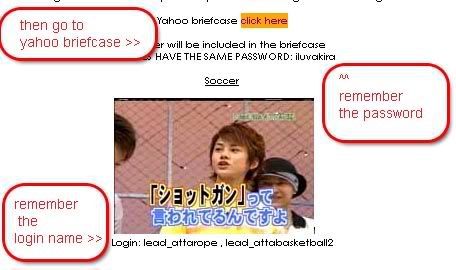 2. Now enter them into the right boxes (I know you can do it).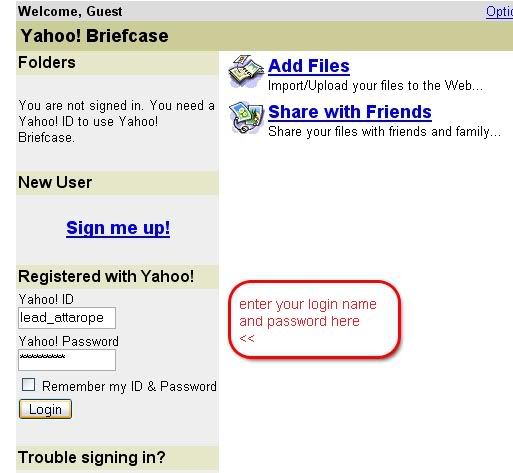 3. Now click "My Documents" or other folders if you can't seem to find any files in it!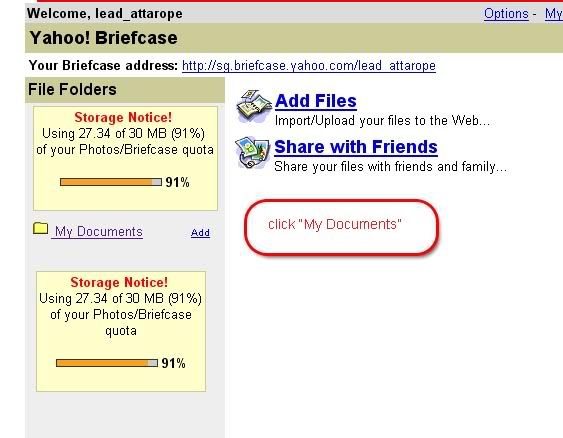 4. Finally just download all those files and in the same folder without renaming and you will be almost done. Right click and save target as OR just drag it into a download accelerator (ie. FLASHGET). Now if it is a split file then remember to NOT RENAME IT and save all files to same folder.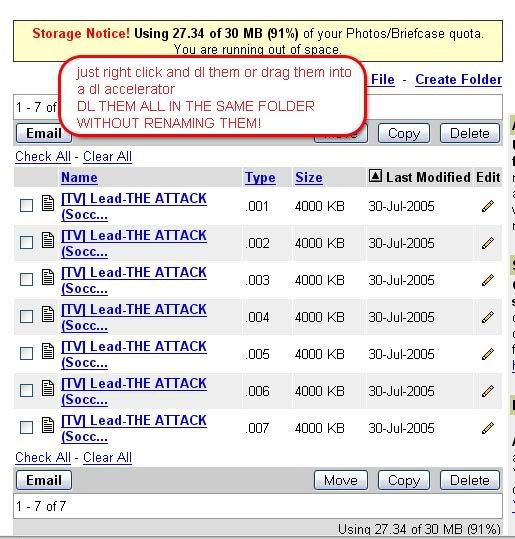 Last step: You don't need to do this step if it is not a split file. If your file has a number at the end it is one. Please proceed to the HJ SPLITTER INSTRUCTION which is located here: CLICK CLICK