BLACKTHORN HILLS
strives to provide the SIM community with opportunities to own well-bred and well-shown horses. We breed, train, show, and sell top notch Arabians and their Crosses and like to make them available to those who will continue to work with them as we have. Our horses are sold under
very strict
contracts that are to be followed at all times. A copy of the contract can be found below:
View a full version of our Sales Conract.
Highlights of the Contract
We retain lifetime buybacks.
Pages are required within 7 days.
Pages must be updated regularly.
Horse must be shown with the AHAC.



---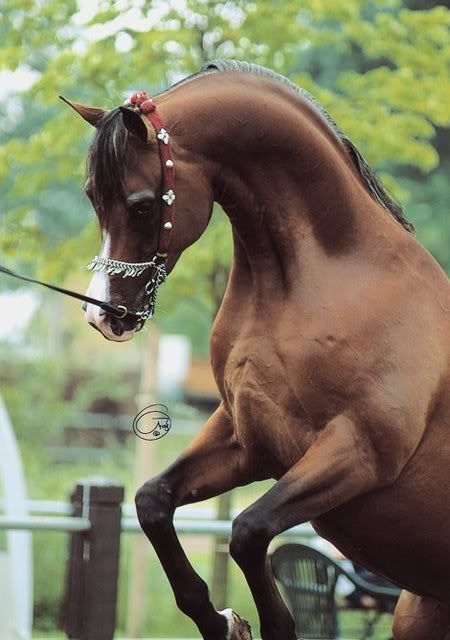 BT SIMBA EL MAHFUJ, SOLD to SAI
2006 Bay Straight Egyptian Arabian Colt
Sired by Al Sadiki Musim and Out of Sarabi
To visit this colts stall, please go here.
This is a very rare opportunity to purchase a son of Al Sadiki Musim+++; a strong AHAC competitor with impeccable breeding. Al Sadiki Musim has been gelded, and has a limited supply of frozen semen stored away, and this may be one of your only chances to purchase an established young colt with these bloodlines. BT Simba el Mahfuj has been presented at a number of AHAC shows thus far and has been named Reserve Champion Yearling Colt at the Egypt International in 2007. He has a beautiful head, which would suggest a promising career in Classic Head classes. As a halter horse, this colt has no limits. He could potentially be used as a Sporthorse once he came of age. His dam was a pleasure horse, but this colt has far too much motion and I don't see him wanting to slow the pace for please. I think he'd easily become bored.
Asking Price: $9,750.00
Please e-mail me to inquire
---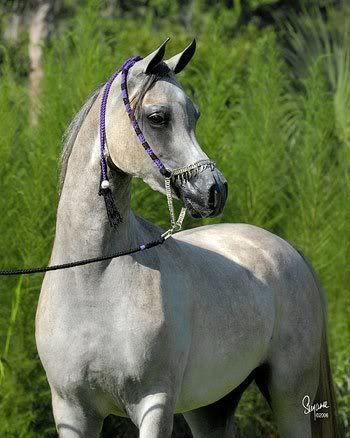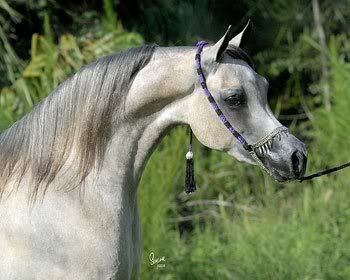 BT AFRYKA+, SOLD to Nat
2005 Grey Polish Arabian Filly
Sired by *Blow and Out of G Alaskaa
To visit this filies stall, please go here.
BT Afryka is a filly that we have put plenty of time, and effort into. She was formerly owned by WindKeeper Estates, but was brought back to BT after Aeolus decided she wasn't right for her program. After having been placed back in our hands, she has achieved her Legion of Honor with the AHAC and has been named the 2007 U.S. National Reserve Champion Filly. She's blessed with an incredible pedigree, with just the right amount of Golden Bay Acres blood to promote her career. She has an infinite amount of potential as a Dressage competitor, and has already begun her under saddle career in Intro Dressage.
Asking Price: $15,500.00
Please e-mail me to inquire
---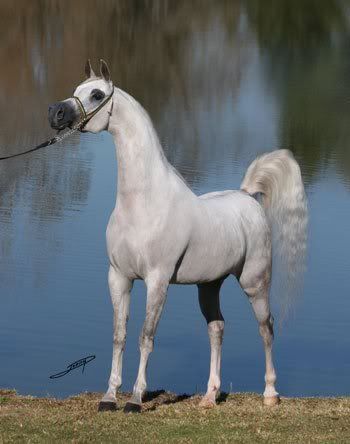 SARABI+, SOLD to Kirsten
1994 Gray Straight Egyptian Arabian Mare
Sired by ET Crown Prince and Out of SF Moon Maiden
To visit this mares stall, please go here.
Sarabi is somewhat of a cornerstone to Blackthorn Hills Farm. She has been with us since the start of our breeding program and has produced some noteably fantastic offspring, including BT Tawil Sadeek, BT Mythorium, BT Ezmeralda, and beyond. After a solid career of showing since 2003, and her original record within Equine and Canine Fancy, the heights this mare reached were impressive. We're sad to think about the empty stall that will be left without this mare, but look forward to seeing her lighten up someone elses stable.
Asking Price: $18,000.00
Please e-mail me to inquire
---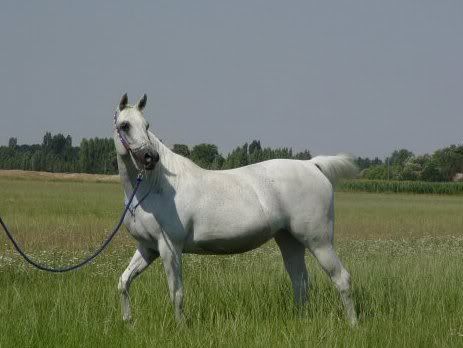 TAYYEB ZANBUCK, SOLD to Pia
1983 Grey Straight Egyptian Arabian Mare
Sired by Al Metrabbi and Out of Halawat Albadeia
To visit this mares stall, please go here.
I'm a bit hesistant to let this valueable broodmare leave Blackthorn Hills, but after going back and forth in my head, I've finally made the decision to let her improve another facilities breeding program. She's had a relatively successful career, but with the number of horses in Blackthorn Hills, she wasn't taken to her fullest potential. She is extremely close to having earned her Legion of Honor, and I'm sure, with the right owner and handler, if you put her back in the AHAC she'd have it in no time. She has produced four lovely foals for BT, and is an attentive mother.
Asking Price: $10,850.00
Please e-mail me to inquire