This site is under major construction!!
Last Updated: June 15, 2005
haha, well, here it is. my annual update! i actually cranked this one out pretty quick. about six hours. then again i did a couple hours of quote collecting the other day. oh well, such is html life. i think you'll be tres-happy with this one though. first of all, sign the guestbook. thanks. secondly, don't be afraid to look around for new stuff. i'm not going to direct link it all to you right here. why? i'm lazy and i want to go to sleep, damn it. let's see, the 'about me' section got re-vamped (like you care). added to the testpage which no one reads or can find, links, list of husbands (after all these years, still, no one has found the imposter husband), my obsessions, the photogallery, the chats (yes, chatfest2005!), amanda's page, and then of course everyone's two favorite features: the man of the update and the quotes page. both of which are directly linked from their little icons. just cuz i know you love it ;) there is also a special link to POCYDA and a tribute to american idol 4. yay. everything else can easily be found, don't worry. ahh my eyes are burning, i have to go. enjoy it guys. i love you!!!
Love and Cookies: *KÅTîE*
---
€Quinn's World€
---
°Picture Of The Update°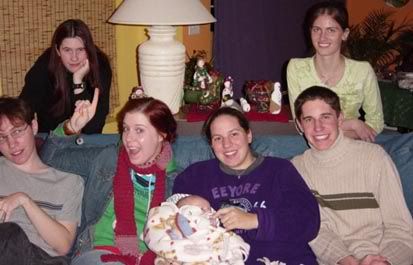 The Crew, because we ROCK.
Drop me a line at: clayismybestfriend@excite.com
Thanks kiddos! 3-2-1 BYE!