Experience it... now!
By: Moonbunny
You are moonie number:


to enter this Ultra Cool World!
---
SeE wHaT's NeW!!!
August's Fave Character:


Vote for November's Fave Character
---
Okay! On to the cooler stuff!
---
Things to do in MB's Super-World:
---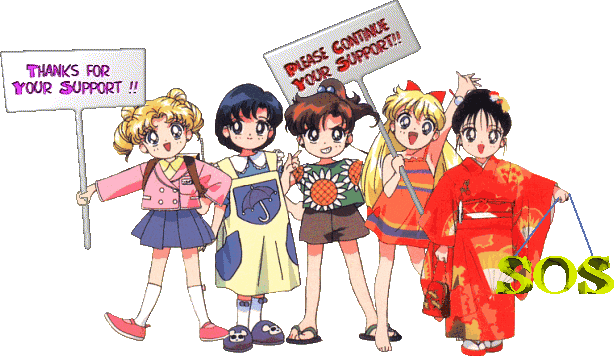 Save Our Sailors!!
---
A note from Moonbunny:



  I am currently trying to construct a page titled:
                  The Romances of Sailor Moon...
           If you have pictures relating to this topic
                                -OR- 
           any relating information... at all... please 
           send them to me or a URL that I can 
           find them at.   Thank you, again.
           ~Moonbunny
---


This Ring of Eternal Sailormoon
site is owned by Moonbunny.

Click for the [ Next Page | Skip It | Previous | Next Five ]

Wish to join the ring? Click here for more info.