Skygorgia
I'm Æria (EYE-ree-ah) and will be your host. This is Skygorgia created by WoodenLeg_10 to share a bit of his knowledge and interests with others. Move your mouse over an area you wish to explore for a description.
Move your mouse over an area to learn about it.
Additional Links
Video Games -- Computer Science -- Catholic Prayers
Skygor Cam -- Email
Sign Guestbook -- View Guestbook
You are the
th person to visit.
---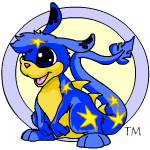 May 31, 2003
Just got out of shool, trying to update the site along with acutally make a Windows version of my game QRumble. Hope to find a permanet part time job, but what do you do when you have no official experience since you are a full time student? Oh well.

Updates:

Just added the first drafts of Data Structures and OOP stuff to the Portal. They probably are realy rough, but one has to make use of the bandwidth Geocities allows per month.
---
Thanks for stopping by!
Last major update: January 7, 2003