Ilan Vardi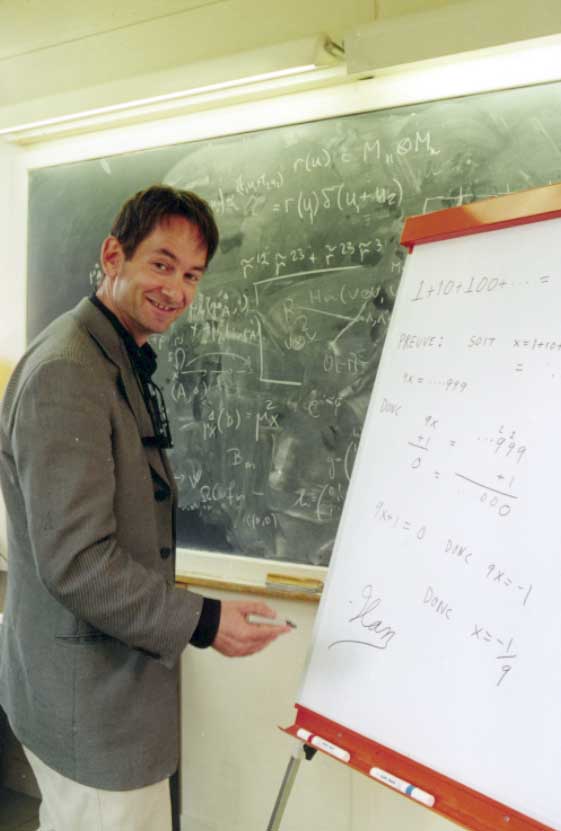 Hi everyone! My name is Ilan Vardi, and this is my website. You can also check out my old website, where I have most of my mathematics results. If you want to reach me, send mail to ilanpi@yahoo.com because I'd like to get to know you. My old address at IHES is out of date and my address ilanpi@mail.com doesn't seem to work to well.
I live in Paris with my wife Catherine and our dog Hedwige
and also our mascot Linux, who has his own blog now. In fact, he pretty much keeps everyone up to date on our family.
Yes, I am a mathematician, and I have written a number of mathematical papers.
I have also written books, the first one being Computational Recreations in Mathematica
The second one will appear soon: You Failed Your Math Test, Comrade Einstein. Actually, it is a collections of articles by a number of people (I only wrote the biggest part) which were edited by Mikhail Shifman. The subject is antisemitic mathematics in the former USSR.
I recently got another paper accepted in the American Math Monthly it's A geometric proof of Cavalieri's quadrature formula, my first article to fit on one page. Oops, for some reason, they changed their mind. Oh well, read it here then.
Most of my papers are "scholarly", but even if you're not too much into academics, you might be interested in such stuff as the legacy of Archimedes.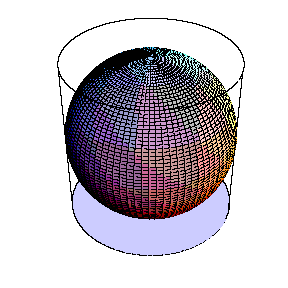 You can also check out the dark side of mathematics in a different type of paper which I wrote three years ago in a fit of frustration: Politics and Mathematics. That work is based in part on my study of antisemitic mathematics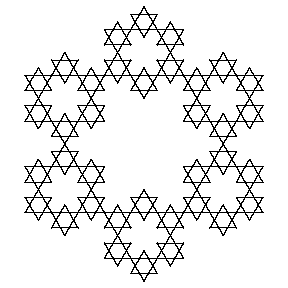 If you know some mathematics then you might want to check out if you understand what you know by proving that pi exists. If you understand why this is even an issue, then you are already doing OK. You can then look at my proof that pi exists.

If you want to know more about Pi, check out this video. It was made shortly after I first saw Pi in person in August 1988, at Mammoth, California.
If you don't know anything about mathematics and would like to know what I think about it, I have written written a play called ``What is Mathematics?''. Actually it's in French: C'est quoi les maths ?
---
---
Latest Deep Thoughts
Rediscover the history of cycling in the Forgotten History of Paris Bicycles.
---
---
I am currently interested in becoming MATHTER OF THE GAME. That's why you may know me from from

Yahoo Dots, where play as ilanpi.

I have written a Dots page, which might help your game. I also wrote up my deep thoughts about the game and its relationship to mathematics.




When I was a kid, all I did was play Chess. This is me losing to future grandmaster Kevin Spraggett in the final round of the 1975 Montreal Open (but hey, I tied for first).