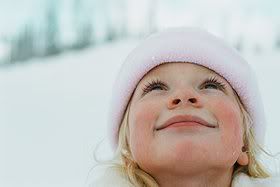 My Internet is down. forever!!! =( The modem is

Spoilt

i think, thus i have to get a new one which is around

$100

. its not worth it cos i woulnd't be around to use it anymore. so, i guess i'll just visit my friends place more often. hehe. Right now, i'm in

Selene's

house. She's studying cos she has a test tomorrow. Before that, i went to

Sim lim

to get a network card. After that went for dinner with family. I ate till damn

Full!

When

Selene

saw me she even thought i put on weight because of my protruding tummy!! damn. But the food was great. had Black pepper crab and garlic prawns.. Duck.. vege.. yummie.
Anyway, Yesterday i was at

Bugis

with my mum. I bought 2 pairs of

Shoes

from

X'odus

. It was cheap! =) Then went to meet

Dearie

for dinner. Then as usual he slept till 6 plus int he morning and went home after breakfast w me. =)
Chinese new year is coming. BUt i'm not in the mood. It seems boring. After CNY, i'll be going back already. for the next

10 months

!
I might get a computer in Aussie! And gonna get a new hp i think. My Hp is screwed up. Its too old. Used it for more than 2 yrs!!!
Btw,

Dearie

and i decided to

QUIT smoking

. i duno if i can. but if he's really thinking of quitting, i will too. but if he continues, i owuld too. hehe. Meeting

teeyu

tomorrow! haha. more pixx.
Saturday, January 29, 2005
Finally my

internet

's fixed. havent got net for the past few days. I felt to terrible. hehe. But

Dearie

accompany me lots anyway. However, i can only be online for 5 mins!! then the connection would be gone. WTH right. Today i went

Bugis

w

TeeYu

. Went shopping. We bought an identical tee in differnt colour. =) Then obviously we took pics. Then waited for

Debbie

to come meet us. Sat down at

Macs

to chit chat. Then i came home,

Dearie

came to my place about 8pm. Watched the 9 oclock show then went

East COast

to eat dinner.

StingRay

,

Satay

and vege. yummy. ate until damn full! Came home watch tv and we slept.
when we woke up, we went for

breakfast

. Then

Dearie

went home. Going back to sleep soon! hehe.
Talked to

Karina

on Msn just now. She asked me so many

Questions!

she's so cute. She cant wait to get married! and even asked me when's my turn and who's that gonna be. I miss her, and all my other friends. We're so far away now, but when we go back to

Aussie

, we're gonna hang out again!


Dearie

's leaving for

KL

on the 4th Feb. sigh. He wont be back till end of

Chinese New Year!

thts like 10 days? But i believe

absence makes the heart grow fonder!

its so true.

Dearie

and i have been together for

9 months

. i mean soon. Time passes so fast. sigh.
Thursday, January 27, 2005
Heh. just finished playing

Gunbound

with

Jason

.

Dearie

's sleeping! i can't bear to

wake

him up. He's sleeping so

Soundly!

=) But he has to go home b4 6~ his mum needs the

Car

. Might meet

Dearie

for dinner tomorrow. hehe. COs i told him i want to eat

Stingray

. he got me addicted to it!! =)
I'm so full now. had supper with

Dearie

just now. The massage is making me feel pain now. i wanna go again! it's sooo relaxing. i must learn to relax and

enjoy

life right now. In

Perth

i might not be able to indulge in such stuffs. =( after all, i'm a

Student

there. Haiz. going to join

Dearie

now. tata.
Wednesday, January 26, 2005
Love this song.
Listening to Jose Mari Chan- Beautiful Girl
Gosh, I'm listening to those classic corny love songs, but awww shucks I do like this song. Hehe.
Really nice song...=)

Beautiful girl, whereever you are
I knew when I saw you, you had opened the door
I knew that I'd love again after a long, long while
I'd love again
you said 'hello' and I turned to go
but something in your eyes left my heart beating so
I just knew that I'd love again after a long, long while
I'd love again

c/o
It was destiny's game, when love finally came on
I rushed in line only to find that you were gone

wherever you are, i fear that i might
have lost you forever, like a song in the night
now that I've loved again, after a long, long while
I've loved again
*repeat c/o

beautiful girl, I'll search on for you
till all of your loveliness in my arms come true
you've made me in love again, after a long, long while
in love again
and I'm glad that is you...
hmmmmm... beautiful girl..
i went to

IDP

wantingt o do my VISA, but wth, the server down! SO didn't get anything done. Then i went to meet

Wengui

at his workplace for lunch. we ate at

PastaMania

. He accompanied me shop for some stuffs too. heh. Then he gave me

Derek's

number so i called him. and he still remembers our lil' nicknames. how amazing! Then went to meet mum at

club

. she was playing

Jackpot

. she only know how to waste money! =(
After that , i forced my

Mum

to go w me for a full body massage. heh. We did an hour one. She rode on me a few times! and she sqeezed my

ASS!

so damn painful. And touched my

Boobies

too. She said she's checking if there's any lumps or whatever. BUt its good. i feel so much better. my back isnt that pain anymore. =))


Dearie

gonna meet me later after his dinner. and i'm going to

old Airport road

to meet some friends for dinner. aights, going to watch tv now. tata.
Watched a few shows today.

Without a trace

,

Simspons

and so on. i downloaded them! hehe. Went for

supper

with

Dearie

. but he didnt let me eat at all! but of course i stole some

bites

from him. hehe. There were so many

cockroach

there! so damn disgusting. i could even smell them before they appeared! damn i hate insects.
Going to do my

visa

tomorrow, then might do my

medical

checkup as well. After that, no more plans. Go home and slack. Maybe

Suntan

again. hehe. Going to bed soon. nights peeps.
Tuesday, January 25, 2005
I'm feeling so weak now. feeling

fatigue

. and my stomach very pain. went toilet

twice!

This

morning

, after

Dearie

went to send his sister to school, he came over my place to sleep. Slept for few hours, woke up and went to have lunch and brought me to see a

doctor

. heh. so SWEET of him. *

hehe

* then he sent me home. I went to

Suntan

again. after a while, i had a splitting

headache

so i went to take a shower. Now still feeling sick. argh!
ANyway, friends are in town. Ain't sure if i should go and meet them. Cos they're going

shopping

, and i have done mine. and waste of my money to take

cab

here and there. Besides, its so damn hot. but i might go. hehe. still considering.
I still need to get a pair of heels. I'm thinking of getting the one at

M(phosis

. but

$50

plus for a pair of short black heels, like not worth it. i Spent alot already!! =(( heh. and i'm craving for something delicious right now. i cant think of what it is. hmmm, something sizzling hot and creamy and soft. i think i'm going to watch DVD now. tataz.
I went

Town

today to buy some new year clothes. I went

alone!

(Though

Dearie

promised to go with me. =( ) Anyway, i bought an

Armani

top and a

Stussy

pants. Finished shopping then i went to

Dearie

's house. Its been 6 days! i missed him so much! *

hugz

* We chit chatted a while and i could see that

Dearie

missed me alot. hehe. Then went to pick his

Sister

up from school then came to my place for

dinner

.

Dearie

and i watched

Flight of the Pheonix

. The movie is ok i guess. Then we went to

Gelera

~ came back to my place and chill out. then he went off le.
I just finished eating my supper. hehe. i was so damn hungry just now. anyway, i'm off to sleep.
Hmmm.. i just got back from my holiday. I didn't really

enjoy

myself! Firstly, the stupid weather makes me upset. It's damn cold. and i don't know why my hair was so

entangled

! i got so pissed off trying to comb my hair. Lots of hair dropped too! The

food

there is damn

oily

! I think i put on some weight cos have been eating alot due to the cold

weather

~
Anyway, before i left for the airport tht day, i was out with

Dearie

. We went shopping! I bought a

Mango

top which cost

$49

. i think it's pretty though it's a lil' costly.

Dearie

bought quite a number of clothes, cant remember lah. heh.
I bought only a few bags in

china

. One pathetic

wallet

and some

accessories

. But i Bought

20

DVDs! its damn cheap. it's even cheaper than

Malaysia

~ Going to watch a movie soon. hehe. hopefully the quality is good.
Anyway, tomorrow gonna meet

Dearie

. I wanna go get my Surfshorts and a pair of black pants! and maybe a pair of

black heels

. and maybe another

top

. And maybe a

skirt

. heh.
Tuesday, January 18, 2005
I wanna buy :
1. Voodoo doll white top
2. Surf shorts (

Ripcurl

)
3. Jacket from

Bebe


4. COMFY Black Heels
5. A pretty dress.
6. New

make-up

set

Goals in AUst:
1. Driving
2. GOLF
3. Spend less.

Things i wanna do:
1. Another haircut, shorter one this time.
2. full body massage.
3. Spend more money
4. EAT less
5. Spend more time with family
6. SPend more time with friends.
7. alot more...
Finally, i'm done with my School stuffs. I've

got

my

airticket

! Went

town

to look around, didn't see anything i like. But

Mum

bought me a

VooDoo doll

top! heh. thanks mummy! hehe. ( like she's gonna read this blog of mine! )

Dearie

went for his

medical checkup

today. he had to draw blood! Ma

poor

lil' baby. i love you. Came home and played

gunbound

for 2 hours! my neck hurts like hell now. Soon, i'm going to meet

Teeyu

to accompany her eat her dinner at

parkway

.
I havent Packed my luggage! and i'm leaving tomorrow le. so damn lazy to pack. i dont even know what to bring. it's

zero degrees

! but anyway, i am gonna bring my boots! and mini-skirts. hehe. Not sure when i'll be back. Perhaps a few days only. Dont think i wanna stay there for long. well, we'll see lah. For one thing, i'm gonna miss

Dearie

. ain't sure if he's gonna miss me anot. i dont even dare think about it. Going for my

HG

break now.. tataz
I'm so looking forward to go back

Perth

and stay in my

teensy-weensy

room! but i know it'll be a cozy place. However, its really too

costly

. A$1000 a month just for rental! that's almost

S$1300

! so damn ex! i could do so much more things with that amount of money. perhaps save it up and buy a car. Talking about

Car

, my dad's getting a new car again. He seems to be changing car every 5 years. I told him to get a decent car so i can drive when i'm back. heh. And he still refuses to sell that pathetic "

sports

" car. haiz.
Anyway, went to town today with

Dearie

and his fren hoping that we could get out airticket! but no! Tomorrow i'm still going down. Early in the morning too! Then going town with

Mum

for shopping!! my dear

chuins

is ill, so

Jo

and i are gonna pay her a visit and stuff her mouth with food. haha. she's so damn skinnY! *

miss yu babes

*
Went to

Dearie

's house and slack, then went dinner with his family. Then went to the Airport to send

Dearie

's dad. he's going overseas so often! Anyway, had fun today. His parents are really nice people. =) *

sweet

*
miss u

Dearie

. good night peeps. *

hugz

* and

Jason

,

GUNBOUND

time!!!
I wish i could have

thousands

of doggies in my house! look at all these puppies. they're so damn cute! i want them all!

Dearie

and i slept the whole night again. heh. Oh 3

cheers

for Singapore! heh. Today's gonna rain! so i cant sun tan anymore!
I'm leaving for China on

wed

night. ANyone wanna send me off? hehe. Oh man, i love those puppies. they have cute names like currypuff, bean and tipper! so damn cute!
Dearie

just left my place. We were watching the first half of

Man U

that match, then fell asleep from

9.30pm

till

4.45am

~ heh. 7 hours! then went for supper. then

Dearie

went off.
Waiting for him to be back right now. hope he's driving fine. still very tired. Now my stomach feels so full. *Yawnz* gonna sleep soon. i wanna go sun tan later! =) good night. heh.
Saturday, January 15, 2005
Remember the times in the kitchen where we would fight over who cooks better pancakes? Those were tears of happiness. Now they're tears of regret and sorrow. In 4 days i'm leaving for the icy cold

Shanghai

! it's

-2 degrees

today! how i wish it would snow. Heh. anyway,

Dearie

came by just now but he went off again to play

golf

. Will be coming to watch

soccer

with me later! Love u

Dearie

.
This morning i went to

east coast

macs to have breakfast with

brother

. heh. I was quite full, but kinda hungry now. havent eaten anything since 9am! *weeps*
I really cant wait to leave

Singapore

. I love

Aussie

so much. Well, not because i have

HIM

there, but for everything else. freedom,

independence

and so much fun with other nice people! the weather and stuffs! Singapore is just

boring

. Except for the times spent with

Dearie

and my dear

friends

! hugz.
Havent met

Dearie

for 1.5 days. i miss him so much. =( Went

supper

with my mum. Saw

jacky

and the others there. Went to settle my

university

stuffs again. i've been going there umpteen times, yet nothing seems to be done!! i'm so fed-up. well, at least i've got my accomodation. and course that i want. and now is my flight!

Dearie

never comfirm with me anything. haiz. and my dearest

kenneth

might be pivking me up from the

airport

! so sweet. haha. Then came home and suntanned at my

backyard

~ the sun was so hot! i was only under the sun for an hour then my

Mum

chased me in. sigh. so i'm still not tanned! tomorrow i'll be suntanning again! everyday i'm gonna do tht. Was home with my

maid

the whole night. so damn boring.
and

pebbles

sun-tanned with me today! she laid by ma side. heh. so cute.
Thursday, January 13, 2005
Hmmm.. just hang up the phone with

pearl Lin

. she has some problems herself. =( might meet her tomorrow with my dearest busy

Teeyu

. Went to parkway with

Dearie

this afternoon, then went to his house stayed till dinner then came home. Dinner was great

Dearie

! =)
i wanna go suntanning tomorrow! hopfully the sun will be out! else i'll be so disappointed. =( And i'm thinking of cutting my hair shorter! and i wanna remove tht stupid hair extensions! It's

freaking

dry and it drops hair! i cant comb my hair as well! Very tired now. going to take a smoke than a short nap. *Tata.
Just got home from Zouk with Chuin and Chao. Had great time w them and their friends! Glad to know 2 more ppl going to UWA as well.
I'm not going to stay the same hostel as him. he got what he wanted. He doesnt want to meet me, he got what he wanted. Public apology : i'm sorry dear. Aint sure if you're gonna read this, but i'm sorry.
Tuesday, January 11, 2005
heh. so many entries in a day. crazy me. well, i'm tickled pink by what

Dearie

did. It may not be much, but i know he's trying his best. i love you

Dearie

. sorry about what happened earlier on. Anyway, you already know what's the cause of my ghastly behaviour! =) I'm so sorry.

Dearie

came to my home this afternoon just to accompany me. =) Not sure if we're gonna meet later but heh.
i'm still discombobulated. I duno where should i stay!! haiz. going

town

soon. i think i'll go for

retail therapy

. heh. I wanna go have a look at

Calvin Klein

and

Zara

. and may be

AX

again. =) Home is boring. I slept for only 3 hours. =(( I'm dog-tired!
i duno what has gotten into me. I knew i didn't have to do that but i still did. I'm afraid i'll scare u away once again. i promised to change and i'll do this once more.
As time is drawing by, i'm getting more confused. I don't know what i should do. I'm stucked for choice of which accomdation i should go into. I thought it was easy but now it's not. A physical living barrier is stoping me from making the choice i really want. It hurts like fuck. Making this choice once and for all might change everything that my life's going through right now. Is it that big a problem? i don't know.
one month and 8 days approx. left for me in SG. Out of these 38 days, 10 days is gone because i'll be overseas. out of this 28 days left, i think i spend 6-10 hours awake doing something, the others - sleeping.
It sucks when yu have to decide and sort things out. It sucks to be lonely with no close friends ard yu. then now i have to depend on myself, which is a really cool thing! Ok, i dont even know what i'm saying. But whatever it is, i cant sleep right now. Something's not right. and i'm feeling lost and sad. in few hours time i have to make up my mind! i just cant sleep! it keeps popping into my head. fucking hell, where should i fucking stay! Surfing all the webbies on the accomodation doesn't seem to help. i still cant make up my mind. i dont wanna make the wrong choice!
We've had such a great time
In these past few months
I never laughed so much
In my life
It's been all about us
Since that time we had
That intimate talk
Suddenly your actin' strange
Plus your conversation
Just upped and changed
Is it because your afraid
What you feelin' for me
Is the beginning of a
New heart break?
Hear me when I say


You know just like I know
We've been broken by love
We both need time to heal
That's why
In this short amount of time
We've grown so close
'Cause you relate to
Everything I feel
So let's not complicate things
By placing titles on you and I
But what we can do
Before we make the next move
We gotta find the perfect
Reason why
So believe me when I say


Anyway, tomorrow i'm going down to IDP again. haiz. Thanks Jo for sending me the pics. =) And just today, i heard Bryan speak chinese! He has an accent. cute!
Feel like going shopping for shoes. *rolls eyes* and i'm comfirm leaving for china on 20th Jan early morning. Big shopping spree for winter clothes and hehe, imitations. =)
Just got home with my

Mum

. We went to the

temple

and then went to

IDP

. FInally i'm gonna get my offer letter tomorrow! *So long* I'm still pondering. I'm not sure if i should stay in the

Hostel

or find a place outside. i Just cant stand Staying in a small room! =( Should be going back on the same

flight

as

Dearie

. hehe. I bought my

Guess

watch today. I'm glad i bought it. i think it's pretty. Cost

$189

.
This afternoon, i went

lunch

with

Dearie

. We ate

Prawn noodle

. so yummy. I'm kinda

hungry

right now. Stomach is growling. =(( And i seriously hate the on-going rain! just spoils my mood.
Slept till

6PM

today~ heh. woke up ate dinner,

download

songs and watched TV.

Dearie

called me and asked me out. so i rushed to take a

Shower

~ went

Tampines

mall to watch

Phantom of the Opera

. It's a pretty good show. I LOVE the music. i simply adore it! Love their

costumes

and

dances

! then reached home about 1230Am.

Dearie

sleeping again. He said my bed super comfortable. =/ and he'll come and sleep on it when he feels like it. *WTH* =)
Gonna wake

Dearie

up in 45 mins time. Then we're going out for supper. *

bleah

* Have to wake up early tomorrow for sure. havent fulfilled my mum's wish to go out with me. That's why i am going to chase

Dearie

home early today. hehe. sorry baby.
and i'mgoing town tomorrow! shop!
Dearie

's sleeping like a pig now. Talking to

Jason

on MSn. (i had to mention his name, else he'll get angry!) Anyway, was out with

Teeyu

, then we walked from

Boat Quay

to

Citylink

to

Bugis.

on our way, the 2 of us ate alot. haha. right

Teeyu

? Then waited for

Dearie

to come pick us up. Then we went to

East coast lagoon food centre

! tht place is awesome! nice benches and tables. Great atmospheric toilets. heh. Ate

Rojak

and

Stingray

! yummy! Then fetched

ty

home and then

Dearie

came my place. to

sleep

. =)) Duno what to do tomorrow. Sunday. if it doesnt rain, i think i'm going swimming at

Tanah Merah

! eh, ok. nothing else to say. =)
Saturday, January 8, 2005
Just came back from

supper

with

Dearie

. we went to

Bedok

to eat the Mince meat noodle. Damn

yummy

! Ordered some

dim sum

too. heh. I'm really eating alot.

Dearie

, please control my eating! i'm sorry for not listening to you. =(
Slept the whole day as usual. Then went

Tampines Mall

with my brother,

Roy

and sis-in-law,

Jo

.

Dearie

joined us! 4 of us watched

Ocean's twelve.

heh.

Jo

treat us popcorn, drinks and movie. =) Then

Dearie

and i came back to my place. We slept. My life's seems to be eat and sleep and nothing else.
However, i'll be out with my mum tomorrow. then evening meet

Teeyu

for her

haircut

. Gotta sleep soon!! waiting for

Dearie

to be home. haiz.
I think my sleeping hours are screwed. i have been sleeping only when the

sun

comes out. same goes to

Dearie

. Today is the first time i got stopped by the

police

. yes, road block.

Dearie

and i were planning to go eat supper. It was

3am

then. Both of us got called out of the car,

Ic

had to be presented. Argh. damn scary. but it was over in about 5 mins. =) Had a heavy

supper

! then came back to my place. Before that,

Dearie

was sleeping! Slept for almost

2 hours

! and guess what i was doing, i was singing

qi li xiang

and

jie kou

non stop! think i'm in love with those songs.
Anyway, might meet

Dearie

tomorrow for shopping. heh. but will be accompaning

teeyu

to have her hair cut! (Provided can book appointment.)
Its friday already. i'm going

china

on 20th and

Thailand

for

CNY

. But i told my dad to go

Perth

instead of

thailand!

My 2nd brother wants to go

Perth

too, but he's making me do the talking! hah.

Dearie

just went out with his mum. then he's gonna watch golf. bleah. gonna slp now. tataz
Thursday, January 6, 2005
Slept alot today. Both times i woke up was

Bryan

who keep coming into my room and jumping on me, screaming "

Wake up Gu jie!

" Dinner was great. I've been eating alot these 3 days. i think i'm putting on weight again. heh.

Dearie

has been stopping me from eating! =( heh.
now watching channel 8 show.

Dearie

's watching it too. hehe. going to smoke now.. tataz.
Went to town to meet

Teeyu

~ went to

Paragon's

armani exchange. I bought 2 tops! at last i bought something in singapore. heh. Love those tops. Then

Cherie

came to meet us, sat down at

coffeebean

and chill out. Took pics as usual. heh. Saw an old friend there too. =)
Then

Teeyu

and i went to

Bugis

to meet

Huimin

and

Kalyn

for dinner. we ate at

Pasta mania

! =)) After dinner i went home straight.

Dearie

came my house about 12. then we went for supper and went to east coast park to chill. came back about 3 plus, i watched soccer match till i fell asleep. heh. Then we both went out for a drink outside then

Dearie

left. I'm scared that his mum will scold him for coming home late. =( anyway, i'm really tired now. have to wake up early tomorrow. haiz.
Wednesday, January 5, 2005
Happy Anniversary

Dearie

. heh. just watched soccer matches till their half-time. so damn tired. Slept when i came back while

Dearie

played this new silly game called

maple story

. Had prata for supper as usual. so damn full now. but i just love

onion

prata! =)
Waiting for

Dearie

to reach home and give me a call before i sleep again. have to wake up at 2 plus tomorrow! so early! i'll only have 8 hours of sleep. =( When i came back, i took a shower. I was so

gentle

while washing my hair. i'm so afraid the hair extensions will come out! heh. now my hair's so curly wavey. not very nice. still not used to having dark coloured hair. Just now someone even thought i was a japanese. What the hell right? hehe.
as planned, we watched

meet the fockers

. damn comedy. so tired now...
Just finished

dinner

at

Dearie

's place. yummy food! heh. Was at

IDP

this morning, and i decided to go

UWA

!

Dearie

's kinda not happie with my decision. =(
After that i went to do my

hair extensions

! i did 2 strands of maron coloured! i think it's nice as it matches my hair colour. =) did it at

Hair Profile

(Far east), cost me

$30

! i duno why is it so expensive. Then after that i went over to

Dearie

's place already. i slept at his place. i was so tired!
Soon, we'll be going to watch

meet the fockers

! (though i have the DVD.) now

Dearie

's place got a number of ppl, and most i duno. *shy*
Meeing

Tee yu

in town tomorrow. might do some shopping. heh.
Just got home from

supper

with

Dearie

! he's really making me fat! Was out with my

sister-in-law

this afternoon. we both went to the hair salon. I cut my hair a lil' shorter and coloured it

black

. Well, almost to black. i think i look so

inoocent

and

young

now! hopefully my hair will grow faster. the fringe is a lil' too short. =)

Dearie

loves my hair now. he says i look better now and he loves me more. heh. what nonsense right. After the salon, i went to

Jo's

place for dinner with the other babes. took some pics too! Hanged ard for a while, then

nette's

mum came to pick

chang-z

and i up. When i got home,

Dearie

called and said he's coming over to my place. yupz, tht's it about my day. Spent quite a while putting the pics into my new photo album! heh.
I was thinking of getting pink and purple hair extensions. (

Teeyu's

recommendation, heh.) might go down to

Far east

and do it.

Why am i not suppose to be too commited into the relationship? *wonders*


Dearie

just left my place. i miss him already. We wanted to go catch a

movie

but we were too late, no more movies showing. so ended up at

coffeebean

chit-chatting. then came to my place, hanged out then went for

prata

as usual.


Dearie

woke me up this afternoon about 3pm. i was still sleeping! then watched

seed of chucky

and

oceans twelve

~ Went to parkway for a while to

develop

photos and

bought

2

happyhouse

photo albums. =)) Gonna collect the pics tomorrow, cut my

hair

if i have the time.
Gonna meet the babes at

jo's

house for dinner tomorrow night! damn

excited

. hehe. gonna sleep soon. long day tomorrow. *

love you baby

*
Heh. happy new year everyone. one year relaly passed so

quick

! well, got so much to say! here goes : Bought a few packs of

cigs

and

Dvds

from JB. hehe.

Kenneth

drove back to Sg with the others. Reached my place about

5pm

. We watched a horror movie ,

One missed call

. then we went to pick

Teeyu

up then went to

Parkway

to eat our dinner at

Pastamania

! AFter dinner, we went to

town

, sat at

spinelli

outside

heeren

~ chatted a while, took pics then went off to

Esplanade

for

countdown

. However, we missed it. we countdown at the carpark. =x Well, the few of us bought about 30 cans of the

snowsprays

so we played it there. Then we walked to

boat Quay

, sat down and had some beer. then walked back to

Esplanade

to meet

Dearie

. then came back to my area and had prata and drinks. Then all came to my place. All of them slept except me,

Teeyu

and

Jason

.

Dearie

went back bout 7am in the morning. =((
Then 3 of us plus

Kenneth

went to the airport to send

steph

off. she went back to

Perth

! then came home and sleep till 2pm. They packed and got changed, then we headed down to

American Club

for heavy lunch.

Gan

ordered so much for himself! he's grown fatter! HAHA. then we played pool and table tennis.. then they went off to

Johor

.

teeyu

and i went to town to shop. she bought something but i didn't. =( once i reached home, went to have

dinner

with

Dearie

at katong. Then went

Bugis

to catch a movie,

kungfu hustle

! Yes, second time i'm watching, but its ok. =) then

Dearie

and i came back to my place, watched soccer and played computer. then went to have prata outside. Saw

jacky

and gang there. heh. Anyway its getting late. waiting for

Dearie

to reach home.
this year for me is definatally a good start. i love you

baby

.

Dear

, i apologise for the bad times i had made u went through. But i promsise u that from this year onwards, you will only have good times and not bad. i love you so much! Our 8th month anniversary is coming up so soon. i love you.


Hafis

, i love you too. you're a great friend. i'll see you soon! oh and thanks for letting me drive your car. i'll never forget that stupid terrifying incident outside

Jason's

place. heh.
pHotoS!

__[`Rowena..*]
__[`16th Sept 1985..*]
__[`shopping:food:dogs*]
__[`Perth*]
__[`rowenazz@yahoo.com.sg]

__[`konggie*]
__[`2nd June 1983*]
__[`soccer;golf;food*]


*My family
*My sweetheart
*Pebbles (My dog)
*Coco (My dog)
*Shopping
*Swimming
*Chocolate
*Perfumes
*Adventures
*Pink
*Bikinis
*The HOT sun
*Make-up
*Photo-taking
*Dressing up





____~*stuFfX that I wan...

*More mini-skirts
*Roxy Jeans
*DKNY bags
*Roxy jacket
*Von dutch T-shirt
*Guess watch
*Driver's License in Aussie
*Fcuk T-shirts
*More supre
*Nokia 7280
*get a degree!






Babes*
Chaoz*
Chuin*
Debbie*
Fenny*
Jackson*
Jem*
LiLing*
Marcus*
MarvIn*
Pearl Lin*
Rene*
Sarah*
Shandy*
W3n*
Xinny*
Thient Thient*






*Manchurian Candidate
*Dawn of the Dead
*shutter
Bad Santa
*kung fu hustle
*Saw
*Team America
*Meet the Fockers
*Blade Trinity
*The Incredibles
*National Treasure
*The Grudge
*White Chicks
*Shrek 2





March 2004
April 2004
May 2004
June 2004
July 2004
Augest 2004
September 2004
OCtober 2004
November 2004
December 2004








*Rachel
*Chu Hui
*Gettyimages